News
guides
11 September 2023, 11:56
Is Synced a Virus or Trojan? Explained
Synced is sparking many discussions regarding its security. If you want to learn if the game is a virus or a trojan and if it's safe to play, we have answers for you.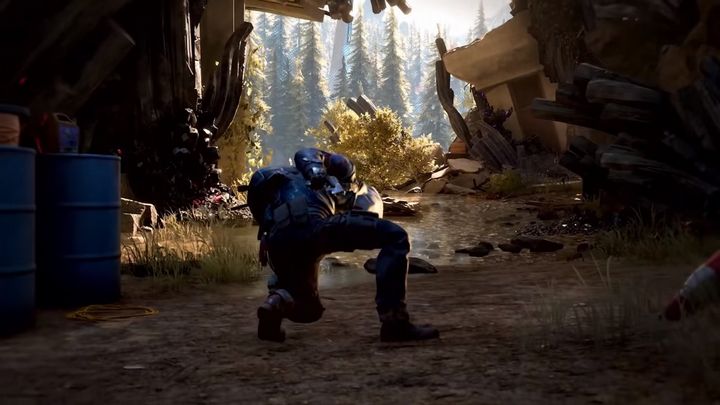 Source: Synced, Developer: NExT Studios
i
Synced tells a tale about a catastrophe in the future, where technology known as Nano took over the world. Being a free-to-play title, it draws in many people who want to try it out. As the game is about advanced technology bringing the end, it is ironic that it faces so many problems related to just that. There are suspicions about the game being a virus or potentially unwanted program. This has sparked a discussion on the game's Steam Community page as well as on its official Discord server. Is the title safe to install on your computer and play? Let's find out.
Is Synced safe to install and play?
Not long ago, we have written about an issue where Synced asks for changes to be made in system's registry while launching the game, and just recently we have seen concerned players who reported that the game is recognised as a virus or a malware.
This problem is already known and looked at by NExT Studios. As this only happens for one specific antivirus program, I think it's safe to assume that Synced is safe to play. If you are still concerned though, wait till the developers patch the game.
Game safety on Steam
What has been noticed is that Synced is marked as malicious only by Kaspersky Antivirus program and has not happened on any other antivirus software so far. It is nothing unusual that some programs, applications, or games are considered unwanted, even though they are completely harmless. Such scenario is called a "false-positive". It happens when a legitimate program is mistakenly flagged as a threat.
It is usually safe to play games on steam, though it is not impossible to upload malicious software there. However, Steam is a reputable store and uploading any virus on potentially unwanted program may result in immediate action from the platform authorities and in extreme cases even a lawsuit.
Additionally, Kaspersky Lab was accused in 2017 for having ties with Russian government, which they denied. Nonetheless, this resulted in the many countries advising against use of Kaspersky products. There is a lot more available antivirus software that is much better than KAV, though lately even built-in Microsoft Defender is considered a safe option to have even without any extra third-party solutions.
If you would like to know more about Synced, check also: