News
guides
11 September 2023, 09:42
Synced - Can't Join Game and Realmauthfailed Errors Explained
If you have faced matchmaking issues in Synced, or you're seeing "realmauthfailed" error, we have some information for you on what is causing this.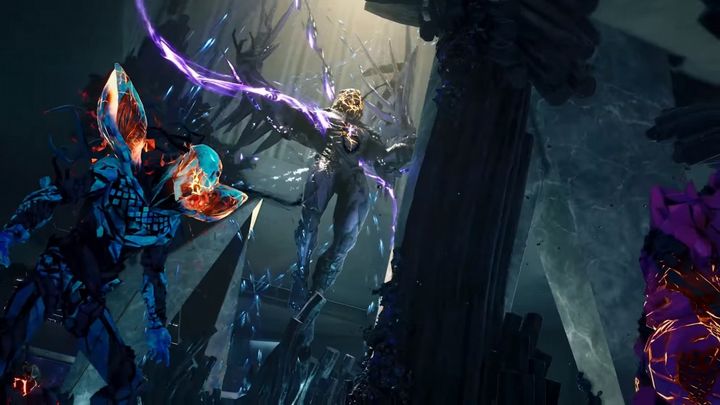 Source: Synced, Developer: NExT Studios
i
Synced is a free-to-play Third Person Shooter title that offers adventure in postapocalyptic version of the future where AI technology known as Nano took over the world. Impersonating so called "Runner", a player is tasked with fending off the danger by using their special ability allowing them to tame, or sync, Nanos who will aid them in battle against their former brethren. As the game was released relatively recently, it is struggling with some technical issues where people are not able to connect to the game. If you have experienced realmauthfailed error or have problems with joining the game (motchmaking is not working), we have some information that you may be interested in.
Realmauthfailed error in Synced
Synced has reached over 10k consecutive players (via SteamDB), which is quite impressive considering that the game was launched near blockbuster like Starfield. With that feat, there are still many problems that the game faces.
One of them is realmauthfailed. It is not a common issue, as representative of developers were surprised to hear that it happened at all. Error prevents players from entering the game. There isn't any solution to it yet. However, NExT studio is looking into it. Be patient.
Can't join game in Synced
If you are playing from EU region and tried to log into the game this morning, you might not have been able to play. People who tried to launch Synced today have reported not being able to join a game with their friends and being stuck in the lobby.
All those hardships are related to issues with European servers of the game. Official Synced representatives have informed that this is a known problem, and the developers are already looking into this.
It is best to wait for official solution from the NExT Studios, though if you are very desperate, you can try changing servers to other than EU.
If you would like to know more about Synced, check also: