News
video games
29 June 2023, 22:14
author: Zuzanna Domeradzka
Independence Day and Stargate Director Makes a Space MMO With NFT
Roland Emmerich is creating a space MMO that will distinguish itself from other such productions with... the presence of the NFTs. The Space Nation franchise to include online games and a TV series.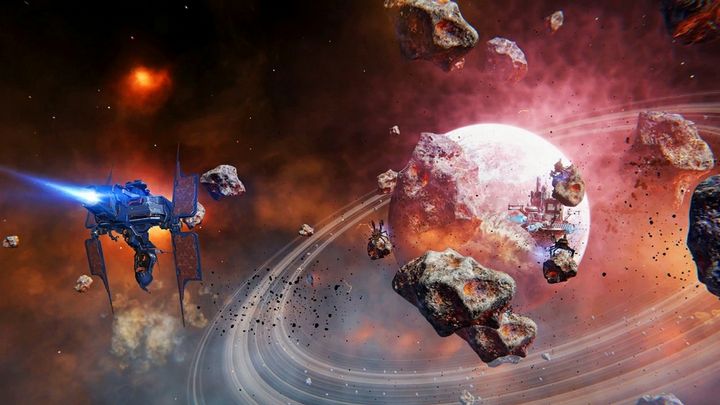 Source: spacenation.online
i
You probably know Roland Emmerich, the German director of such films as Independence Day or Stargate. You might not have known, on the other hand, that he creates a universe called Space Nation. It is to include a TV series, a series of short animated films, as well as an MMO game (via Deadline). Genre veterans are involved in work on the latter: Jerome Wu (World of Warcraft) and Tony Tang (Warframe), as well as Marco Weber (producer of The Thirteenth Floor). As Emmerich said:
"Hollywood's growing interest in video games reflects its recognition of the popularity of games and the potential of the stories they tell. The vast universe we are building in Space Nation, represents a tremendous opportunity to attract audiences wherever they experience entertainment through [these - ed. note] new forms of storytelling."
NFTs for everyone
Space Nation Online, which will hit PCs and mobile devices, is "a game for everyone," according to the developers. This is to be attributed to low system requirements and mechanics that can be quickly mastered through short tutorials. However, the game is presented as an experience for everyone mainly due to the presence of NFTs.
Paid non-fungible tokens are expected to play an important role in Space Nation. The player will be tasked with colonizing more planets, mining for resources, manufacturing items from them and trading them. Among other things, the finished products will be able to be exchanged for currency as NFTs with other players. The policy of paid digital goods is so important and complicated in Space Nation that the developers have devoted to it a whole section on the game's website.
Source: spacenation.online.
What is Space Nation about?
In the upcoming MMO from Roland Emmerich, we will traverse the distant reaches of space, specifically a cluster of stars called Telikos. The player here is the last hope of humanity. They must expand his ships, develop relationships with the three parties shaking the universe Space Nation, as well as hire new crew members.
In May, the game's channel on YouTube published a short video with fragments of gameplay - you can watch it below.
Developers plan to start closed tests of Space Nation Online in January 2024. The game's open beta will reportedly launch in May.