News
video games
17 July 2023, 00:01
'My Life's Work is Being Ripped Apart; Skyblivion Creator Despairs After Hacking
Hackers briefly took control of the Discord channel of the Skyblivion mod, a fan-made remake of Oblivion on the engine of The Elder Scrolls V: Skyrim.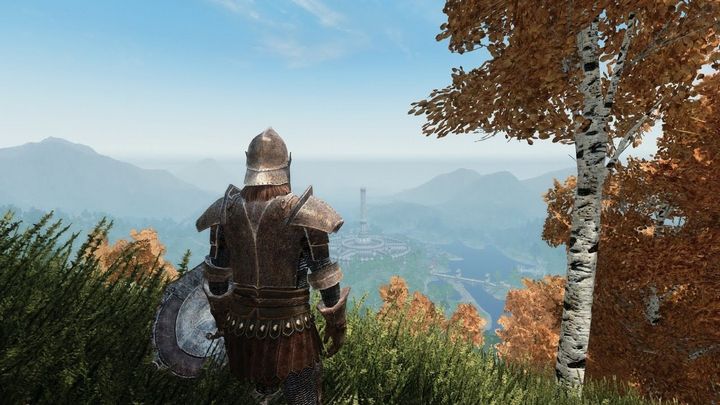 Skyblivion, a project to recreate the content of The Elder Scrolls IV: Oblivion on the engine of Skyrim, is one of the most promising upcoming mods. Therefore, we were alarmed to learn that its developers have become the target of a hacking attack. Fortunately, the situation has already been brought under control.
The head of the project informed that someone hacked into his account and took control of the Discord server dedicated to the project.
The creator was distraught. As he stated on Twitter:
"My account got hacked and they are now attacking and removing anything @TESRSkyblivion related. My lifes work is being ripped apart (...)"
These reports worried fans, especially since the head of the project reported a lack of contact with Discord support.
Admittedly, it's hard to imagine that this is the only place where the mod's files are stored, but the server is used as the main tool for coordinating the work of all fans associated with the project. Therefore, if it had been necessary to recreate this infrastructure on a new Discord, it could have taken a long time and led to a delay in the project.
Fortunately, everything ended well. The project's developers have already regained control of the server and it seems that the hackers have not done any really serious damage. They only deleted some of the developer's channels, which resulted in the loss of thousands of messages, but this should not adversely affect the modders' work.
However, it is not known how much data they took, so it is possible that leaks of the stolen materials will soon follow.
Recall that the modification is expected to work with both The Elder Scrolls V: Skyrim, as well as The Elder Scrolls V: Skyrim Special Edition. The project's installer will require you to have The Elder Scrolls IV: Oblivion.
Work on Skyblivion has been underway since 2012. A few months ago the creators announced, that their work will be released in 2025. Given how quickly the situation with Discord was resolved, this incident should not affect the delay of the project.