News
video games
21 November 2023, 03:34
Star Wars Empire at War Got Major Update Improving the Experience
The excellent strategy game Star Wars: Empire at War has received a new patch. Among other things, it improves performance and fixes problems with the multiplayer mode.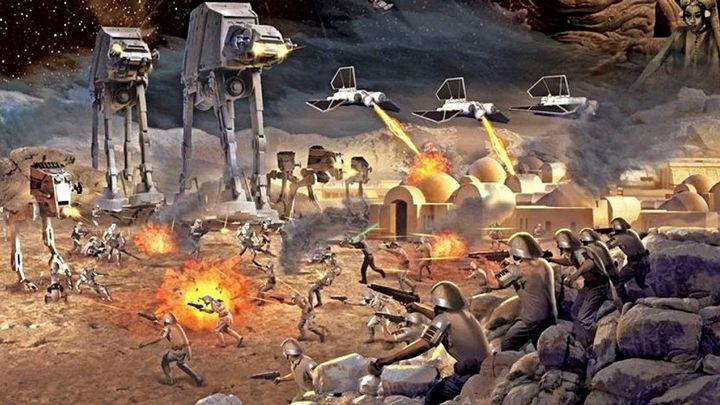 Despite being more than 17 years old, the RTS Star Wars: Empire at War continues to be improved. The recently-released patch has introduced some very important changes.
First of all, the game and the DLC have finally been converted to 64-bit. This increases the stability of the engine and prevents the game from crashing when it starts to run out of memory. This is because 32-bit applications can only make use of a maximum of 2 GB of memory, while 64-bit applications do not have this limitation.
The network code has been improved, so that desynchronization problems are no longer to appear.
Gameplay balance has also been improved and bugs related to incorrect unit behavior have been fixed.
So the list of changes is not large, but they are improvements that will positively affect the gameplay. Converting the application to 64-bit is beneficial even for the base game and the DLC, but above all it is a gift to the modding community. After all, fan projects often introduce more detailed models and textures, as well as increase the scale of battles, making the problems with memory limits much more serious for mods. Now their creators will be able to fully spread their wings.
The improvement of the network code is also most welcome. Despite its age Star Wars: Empire at War is still quite popular - yesterday's activity record on Steam was 2031 concurrent players. These players will no doubt appreciate the fix of desynchronization problems.
Star Wars: Empire at War debuted in February 2006, and a few months later the game received the expansion called Forces of Corruption. It is available exclusively on PC. It is currently being sold on Steam as the so-called Gold Pack, a set that offers both the game and the expansion.