News
video games
06 September 2023, 14:58
Starfield Launches - Space RPG Now Available on PC and Latest Xbox
After several days of early access for owners of the premium version, we finally witness the release of the standard edition of Starfield, the latest space RPG from Bethesda.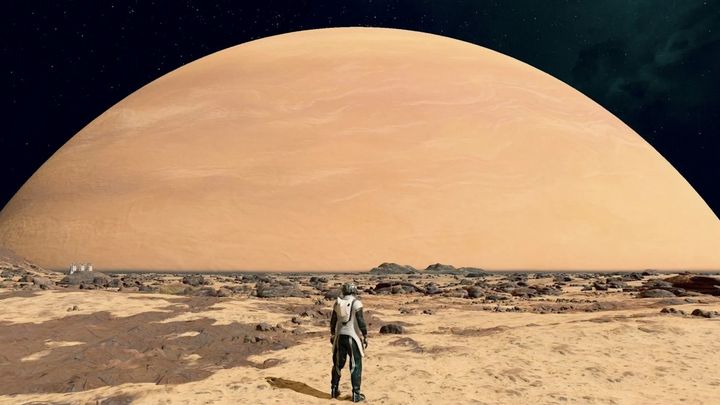 Source: Bethesda i Keith Garlington
i
Today marked the launch of Starfield, the latest big RPG from Bethesda.
The game was released simultaneously on PC and Xbox Series S and Xbox Series X consoles.
The standard PC edition can be purchased on Steam and Microsoft Store, where you can download the game on both PC and consoles.
PC gamers are advised against buying from Windows Store, as this release will have severely limited mod installation options. As with other Bethesda games, more advanced projects will require the fan packa called Starfield Script Extender, and its developers have already announced that due to the limitations of the apps available on Windows Store (which also applies to the Game Pass version) they intend to support only the game's Steam release.
In addition to the standard edition, a Premium edition is also available, which additionally offers the Constellation skin pack (Equinox laser rifle, jumpsuit, helmet and jet pack), a digital album and soundtrack, as well as feature DLC titled Shattered Space, which will be released some time after launch.
It is worth adding that Starfield is also available as part of Game Pass subscription - both on PC and Xbox consoles.
Enthusiastic reception of Starfield
The web was filled with positive reviews days before the release, so we knew the game would not disappoint. Now, however, we can say that also gamers have appreciated Starfield.
On Steam, 80% of user reviews are positive, which is categorized as a "very positive" reception.
Purchasers of the premium edition could play Starfield since September 1, so most of these reviews were written by people with many hours of experience on the clock.
Premium edition owners were so numerous that the game set impressive activity scoreseven before its release. Now owners of the standard editions have begun to join the fun, so the game has set a new activity record of 250,000 concurrent users. We wonder what the release day peak will be.
Problems at launch
Starfield is the most polished Bethesda game to date, but still the developers did not manage to avoid some issues. Some players report problems with launching the game - it is supposed to inform them that they are trying to join too early or ask them if they actually own the game. The devs are aware of these problems and are working to fix them.
Bethesda abandons Denuvo
For the past few years, most of the games released by Bethesda have been protected by the Denuvo anti-piracy solution. Starfield however, does not use this DRM. What's more, this technology has just been removed from Doom Eternal.
Finally, it is worth quoting the game's system requirements.
Starfield - minimum requirements for PC
Processor: AMD Ryzen 5 2600X / Intel Core i7-6800K
Graphics card: AMD Radeon RX 5700 / Nvidia GeForce 1070 Ti
DirectX: Version 12
RAM: 16 GB
Disk space: 125 GB (SSD required)
Operating System: Windows 10
Starfield - recommended requirements for PC
Processor: AMD Ryzen 5 3600X / Intel i5-10600K
Graphics card: AMD Radeon RX 6800 XT / Nvidia GeForce RTX 2080
DirectX: Version 12
RAM: 16 GB
Disk space: 125 GB (SSD required)
Operating System: Windows 10/11