News
video games
04 May 2021, 17:39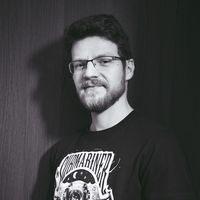 author: Peter Doron
Super Mario Maker 2 Players Uploaded 28 Mln Levels
Some games never die. Super Mario Maker 2 boasts a great fan base. The game already has over 26 million levels.
Although Nintendo officially ended support for the second installment of Super Mario Maker 2 last month, fans weren't too concerned and continue to add new courses to the game. As reported by the Nintendo's Japanese webpage (via NintendoLife), they have created 26 million levels since the game's June 2019 release. Each of them can be downloaded and tested by yourself.
The last fresh information on the number of player-designed courses comes from September 2020. At that time, Nintendo boasted that it had surpassed 20 million levels. This means that in the following seven months, players created 6 million new and often very attractive maps. That's a decent result for a game that last received new content in April 2020.
Super Mario Maker 2 received a warm reception from players, although many of them complained about technical problems with the multiplayer mode. However, this did not prevent the game from achieving excellent sales results - by the end of 2020, the game hit the shops with 6.9 million units. Most of them found buyers.