News
video games
26 June 2023, 00:05
The Elder Scrolls: Skyblivion Creators Show Plans for Next 2 Years
The TES Renewal Group has released a video showing progress on the Skyblivion mod, a project that recreates content from The Elder Scrolls IV: Oblivion using Skyrim technology.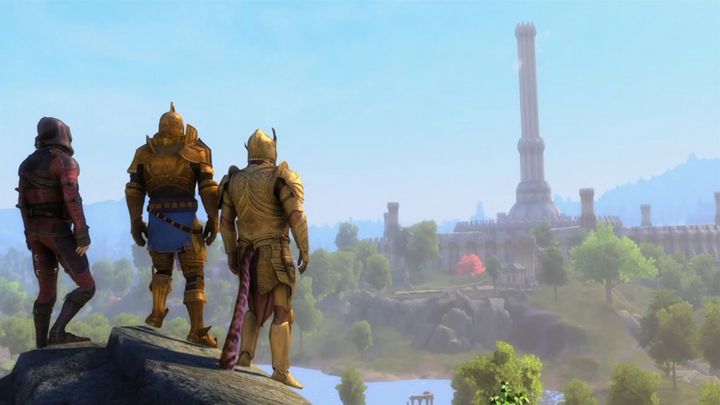 One of the most promising upcoming mods is Skyblivion, a project that is expected to recreate the content of The Elder Scrolls IV: Oblivion on the engine of Skyrim. Work on the modification has been going on since 2012 and is slowly coming to an end. A few months ago, the creators announced that their work will be released in 2025. Now they have released an extensive video, in which they show what remains to be done.
The province of Cyrodiil, where most of the campaign takes place, is divided into nine regions. The creators have already fully recreated six of them. The remaining three are 52%, 45% and 15% complete.
In addition to the province of Cyrodiil itself, the world of Oblivion contains 40 other locations, from which the creators of Skyblivion have completed 11 so far.
A lot of work has been left in creating the interiors. Of the 600 planned, 260 are ready so far, or about 40%.
As for 3D models (both objects and creatures), 1893 have been completed, and 615 remain to be made. Here the creators are facing some problems, as the lack of some models is slowing down progress in other sections.
Of the 199 adventures, 97 are fully playable, 25 are currently in development, and 77 are waiting to be made.
Developers are making good progress on recreating the mechanics of Oblivion. Underwater combat, spell creation, changing weather and alchemy have already been completed, and work on the magic system, attributes, NPC disposition and classes is proceeding at a good pace
The mod will retain all the music tracks from the original, and add seventeen new ones.
For the time being, the creators do not worry about the elements from DLCs for The Elder Scrolls IV: Oblivion. They will deal with them only after the release of Skyblivion.
Finally, recall that the mod is expected to work with both The Elder Scrolls V: Skyrim, as well as The Elder Scrolls V: Skyrim Special Edition. The mod's installer will require you to have The Elder Scrolls IV: Oblivion.