News
video games
12 September 2023, 14:30
This Secret Scene in Baldur's Gate 3 Only Appears After Creative Disposal of Key Items
In order to display this secret scene in Baldur's Gate 3, you have to display quite a bit of creativity. Larian Studios predicted that players might want to do just that. Note: possible spoilers.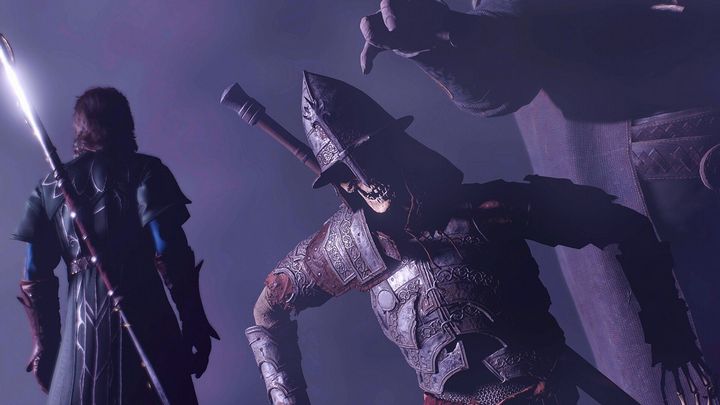 Baldur's Gate 3 will be talked about for a long time to come, and not only because of its engaging storyline or brilliantly written characters, but also because of the tremendous amount of detail. As players, we come up with some very creative ideas when tackling games, and Larian Studios must have been well aware of this, because there is a secret scene in the game. It only appears when we get rid of key items that can't be simply thrown away..
Baldur's gate developers once again surprised with ingenuity
Note: The news contains a major spoiler regarding Act 3 of BG3. If you have not yet completed the game, it is better not to read the rest of the text.
In the third act of Baldur's Gate 3 we have to acquire three Netherstones. These are key story items and can't simply be thrown away or destroyed, or at least they aren't covered by the mechanics of standard items.
However, it turns out that the items can be destroyed in another way. It is possible to put them into a container, of which there is no shortage in the game. It is worth noting that you only need to put one stone there. Then the container can be picked up and dropped into the abyss..
Then we will hear the voice of the Emperor, who will inform us that the Netherstones are necessary to take over the Nestor Brain. A cutscene will then appear, in which we will come face to face with the aforementioned creature and we will turn into a mind flayer. At the end, there will be a message about the end of the game and a caption that can be translated as: "The Netherstone is gone. The only way leads to her...".
You can watch the video showing the whole process and the cutscene below.
There is no shortage of interesting facts
Baldur's Gate 3 is a veritable mine of curiosities, and given the fact that the game debuted on PC on August 3, just over a month ago, it's safe to assume that there are still many interesting discoveries before us. As for those we've written about in the past, it's worth mentioning here the importance of tattoos that you can choose in the character creator, the situation with interrogating corpses using an image change, or tidbits that could have made it into the final version of the game, but were cut before the release.