Mount & Blade: Warband - Gekokujo v.3.1 - Game mod - Download
The file Gekokujo v.3.1 is a modification for Mount & Blade: Warband, a(n) rpg game. Download for free.
file typeGame mod
file size852.5 MB
last updateMonday, February 20, 2017
downloads29390
downloads (7 days)98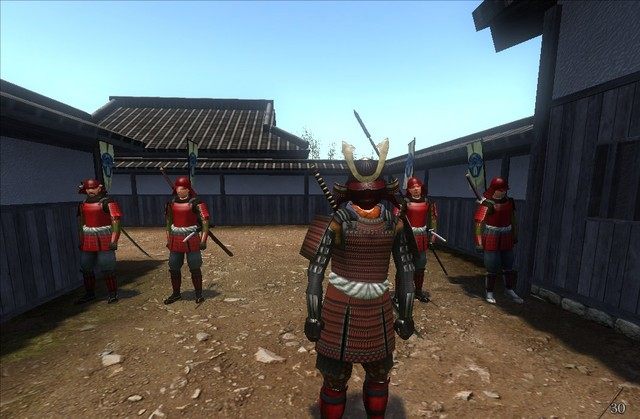 Gekokujo is a mod for Mount & Blade: Warband created by team lead by marty4286. The project isset in the Sengoku period of Japan. The name is a term often translated as "the low-ranked taking over from the high" and was chosen because it was a running theme during that era: from the illustrious Ouchi clan--a belligerent party in the Onin war--being displaced by the Mori (their vassals); to the rise of Toyotomi Hideyoshi (who began his career as a cook and sandal bearer); to the beginning of the Tokugawa shogunate itself (Ieyasu was an upstart who probably fabricated a claim of descent from the Minamoto clan--the only ones allowed to be granted the title of Shogun in the first place). As a player of Gekokujo, you will start from nothing and attempt to gain control of the entire country, making the title even more fitting.
Features:
New map of Japan with more than double the playable area of Native, from Kagoshima in the south to Hirosaki in the north
32 towns (10 more than native!), 72 castles (24 more than native!!), and 161 villages (51 more than native!!!)
New village, castle, town, tavern, and many more scenes
Historically-appropriate names for towns (Tokyo was still Edo, Osaka was still Sakai, and Fukuoka was still Hakata back then)
New weapons, armor, trade goods, flags, and other details appropriate for the time and place
Gunpowder weapons and gunpowder units
New faces and hairs, including 3 base asian male and 4 base asian female faces
20 factions (19 samurai clans plus the Ikko-Ikki monks of Kaga province)
Tested for stability and consistency so that it has, at minimum, the playability level of Native
Town and castle recruitment (villages for Ashigaru, towns and castles for Samurai)
Bodyguards for interior scenes (requires NPC companions and high-enough reknown or nobility)
Tweaked startup scripts to increase variety in new games (such as the relationships of noble lords and ladies with each other)
Integrated Freelancer mod (ask to serve a samurai lord as a direct retainer and participate in all their battles)
Integrated Diplomacy mods
22 npcs will full back-stories
How to install: the mod has itís own installator
Last update: Monday, February 20, 2017
Genre: RPG
File size: 852.5 MB
see more
Popular files for Mount & Blade: Warband