Mount & Blade: Warband Expansions & DLCs
Game Expansions and DLCs available for Mount & Blade: Warband Video Game.
Game Expansions for Mount & Blade: Warband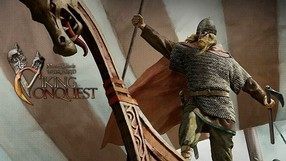 Mount & Blade: Warband - Viking Conquest
RPG 11 December 2014
The second DLC expansion for Mount & Blade: Warband - an action-RPG sandbox game. Viking Conquest is set in Britain and Scandinavia, focusing on the conquests of the titular Vikings. Similar to the previous, "Napoleonic" expansion, the creators were inspired by a fan-made modification Brytenwalda - they improved it with the help of its original creators. This time however, the expansion introduces a single player story campaign, apart from a variety of multiplayer modes, such as Coastal Assault or Warlord. Said campaign focuses on plundering expeditions to the eastern Britain, conducted by the sons of Ragnar Lodbrok - a Nordic leader. The player is thrown into the midst of fighting and numerous political intrigues. The game's map contains over 300 towns, representing different countries and cultures. Also, an ability to both travel by sea and fight on the waters was implemented - the player can build and buy different kinds of ships as well. As usual, a significant layer of authenticity underlies the contents in the expansion.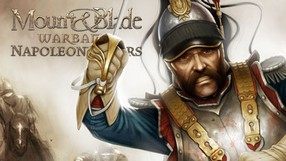 Mount & Blade: Warband - Napoleonic Wars
Action 19 April 2012
The first DLC expansion to the bestselling action RPG, Mount & Blade: Warband, from TaleWorlds. It is an improved version (supervised by the game's developers themselves) of a popular fan made modification Mount & Musket: Battalion, taking the players to the eventful time of Napoleonic wars. The title doesn't feature a standard single player campaign, focusing only on multiplayer skirmishes, which have been greatly modified, when compared to the basic version of the game. The expansion introduces more than 220 accurately reconstructed units, which represent five main countries taking part in the conflict started by Napoleon. Among them we will find many types of infantry, cavalry, and artillery. One specific novelty is a special commander mode, in which we lead our own AI-controlled troops. The creators have also implemented new animations of surroundings and weather effects, resulting in much better visuals.