The Dark Mod - The Dark Mod v.2.11 - Full game - Download
Download for free and play full version of The Dark Mod , a(n) action game, The Dark Mod v.2.11 , for PCs and laptops with Windows systems. Free and legal download. Enjoy!
file typeFull version
file size948.8 KB
downloads51231
(last 7 days)17
last updateMonday, February 6, 2023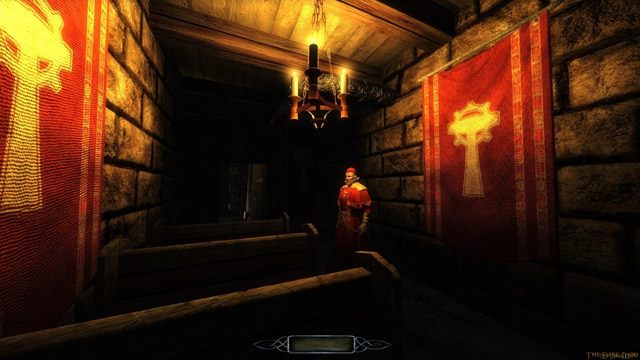 The Dark Mod is a standalone version of the popular stealth mod for Doom 3. This means it doesn't require you to own the original game.
Description:
The Dark Mod is a FREE, first-person stealth game inspired by the original Thief series by Looking Glass Studios. In it you play a hooded figure slinking through the shadows of a gothic steampunk city, hunting priceless valuables while avoiding the swords and arrows of those hired to stop you.
This project offers short campaign, but it acts more as a training module. In reality The Dark Mod was created as a base for other fans to create their own adventures for.
The original mod was originally released Oct. 17th, 2009. The standalone version, TDM 2.0, launched in Oct. 2013.
Last update: Monday, February 6, 2023
Genre: Action
File size: 948.8 KB