Mount & Blade: Warband - Anno Domini 1257 v.1.13 - Game mod - Download
The file Anno Domini 1257 v.1.13 is a modification for Mount & Blade: Warband, a(n) rpg game. Download for free.
file typeGame mod
file size1041.1 MB
last updateSaturday, April 30, 2016
downloads140982
downloads (7 days)70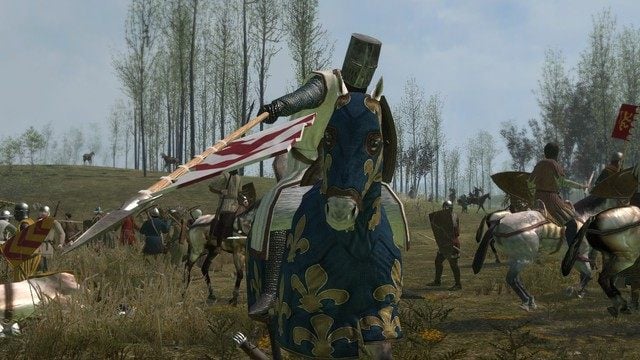 Anno Domini 1257 is a mod for Mount & Blade: Warband created by 1257AD Developers. This project attempts to reflect the reality of 13th century Europe. The starting point of the journey is year 1257 AD and attempts to be as historically accurate as possible. From this point on the player and NPC lords shape this land and fight for supremacy and control of the continent.
Features:
All of Europe, featuring 42 factions
Hundred of new historical, region based troops.
More then a thousand new items, armors, weapons, all historically accurate for XIII century.
Buildable castles.
Manor system, with the ability to build custom settlements (build buildings that appear in the scene!)
Realistic combat system, with taunts, formations, realistic horse archery and many other.
Custom battle scenes, realistically depicting each region of Europe.
Weather system, including desert storms, blizzards, rain storms
Play as one of your soldiers after your death, with our made auxiliary player feature (can be turned off in the mod options).
Crusading system: Go crusading to the holy land a crusade or start a new crusade yourself!
Join a crusader order as sergeant or a knight!
New lance recruitment system, aiming to emulate medieval feudal recruitment system.
Companion system improved and remade
Sea battles and sea travel
Many new scenes for castles, towns and villages. A good number of them are historically based reconstructions of real places!
Many other major and minor features!
How to install: Mod has itís own installer.
Last update: Saturday, April 30, 2016
Genre: RPG
File size: 1041.1 MB
see more
Popular files for Mount & Blade: Warband