Mount & Blade: Warband - The Red Wars v.1.90 - Game mod - Download
The file The Red Wars v.1.90 is a modification for Mount & Blade: Warband, a(n) rpg game. Download for free.
file typeGame mod
file size837.1 MB
last updateSunday, August 13, 2017
downloads24161
downloads (7 days)21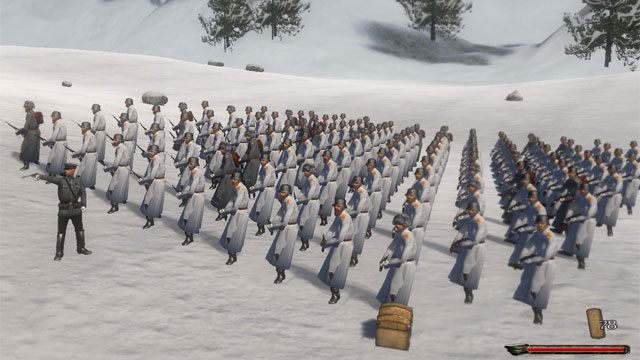 The Red Wars, Calradia 1923 is a mod for Mount & Blade: Warband created by The Red Wars Development Team. It's an ambitious project that takes Calradia into the industrial age, where the six kingdoms are once again at war.
The story takes place about 650 years after Calradia was united and the hero has passed away, well that unification didn't last very long it was broke down back to the original pieces and now that the Communist rebellions have occurred in Khergit Khanate and Vaegir Tsardom there's little to no hope for re-unification and the new leader of Swadia is just bat shit crazy and the Rhodoks have joined to the new fascist alliance. You only have the ability to change the course of history, once again!
The avaible gactions are Swazi Reich, United Vaegir Federation, Peoples Republic of The Khergit, Nordic Union, Rhodokian Socialist Workers Union and Sarranid Islamic Confederation. Each one has new units, technologies and cities. Authors have also heavily modified the map and gameplay.
How to install:
1.Download the archive.
2.Extract the archive to "... MountBlade Warband\Modules"
3. In configuration menu change "Native" to desired mod.
Last update: Sunday, August 13, 2017
Genre: RPG
File size: 837.1 MB
see more
Popular files for Mount & Blade: Warband