Mount & Blade: Warband - Realistic Mod v. 3.3 - Game mod - Download
The file Realistic Mod v. 3.3 is a modification for Mount & Blade: Warband, a(n) rpg game. Download for free.
file typeGame mod
file size1026.7 MB
last updateMonday, October 28, 2019
downloads79171
downloads (7 days)61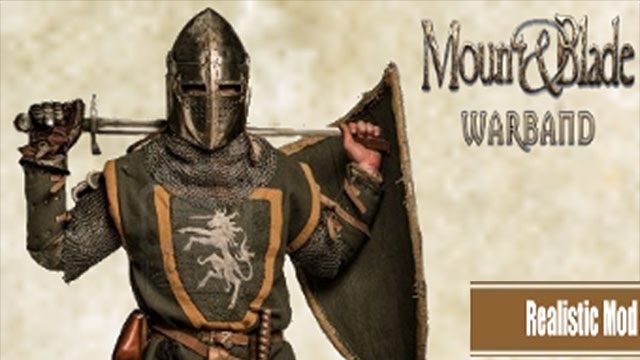 Realistic Mod is a combination of mods for Mount & Blade: Warband, gathered into on package by chazzerberg.
Content:
Freelancer Mod(I have now fixed the crashing problem) It gives the player the option to immerse themselves in combat between the Lords of Caliradia serving on the front line, you are no longer the commander YOU serve your Lord as a soldier. You will gain experience in your commanders army and as you gain rank you will acquire better equipment, if you're hungry the quartermaster will feed you. You will gain respect from fellow soldiers and have the option to Rebel against the commander or Desert your post. When all the fighting gets too much for you or you need to conduct your own personal business take some personal leave.
Diplomacy Mod which include the functions of Pre-Battle Orders & Deployment(who you want to join you in battle).Also it lets you hire more staff, E.G In M&B Warband in the original module folder 'Native you could hire a minster. In diplomacy mod you could hire the minister and 2 or 3 other staff members.(I will go into more detail in the readme file in the download.
Ship battles which lets you fight on ships and buy ships and sail the seas of caliradia is and its all up and working correctly!
Bank of caliradia This little mod means you can borrow money and buy some land. Note don't forget to pay the money back if you borrow some or the money will double every day!
Forts so you can construct forts from the camp menus.You can upgrade the defences of the fort three times. Well, first you start of with an outpost then you upgrade the outpost defences then the next upgrade will upgrade to a fort which is cool so check the images to see.(For some stupid reason when you want to walk around your fort it will crash, but to stop this it turns out you have to turn dynamic lighting off in video options and have to have steam currently offline, well unless your version of the game is cracked then you don't have to worry, but Nether the less, when you want to play multi-player turn steam online but keep steam offline when on single player.) I will try and sort this out soon.
see more
Popular files for Mount & Blade: Warband