The Guild 2: Renaissance - Fajeth's MegaModPack b.0.91 - Game mod - Download
The file Fajeth's MegaModPack b.0.91 is a modification for The Guild 2: Renaissance, a(n) strategy game. Download for free.
file typeGame mod
file size103.4 MB
last updateThursday, February 23, 2017
downloads463
downloads (7 days)20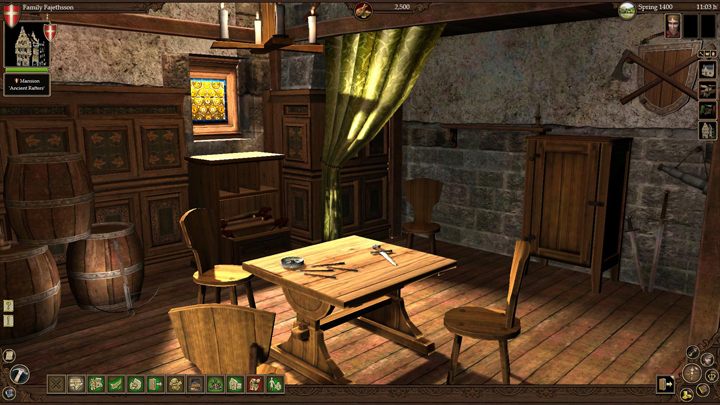 Fajeth's MegaModPack is a mod for The Guild 2: Renaissance, created by Fajeth.
Description (In authorís own words):
he MegaModPack is my heart-project for The Guild 2: Renaissance which I'm working on already for almost 5 years (since may 2012). It is a huge project now and since then I learned a lot and also put in quite some works in the official patches 4.2, 4.21 and 4.211.
Still, the Modpack fixes lots of small and some big bugs from the vanilla game, but the main goal is to enhance gameplay experience as much as possible by re-designing existing features to make them reach their full potential.
Just to quote a few:
-The banker was reworked completely and now producing and giving out loans is quite fun - you can now even go out and collect debts if someone trys to betray you buy not paying it back ...
- Also complete market rebalance and new items ith new functionalities (like credentials to get you imperial fame)
- heavily Improved AI (still a lot to do though)
- massive overhaul of the diplomacy feature
... and even more to come because I'm not done yet.
***Installation***
The mod is inside a .zip You have to extract it to the main folder of your
The Guild 2 - Renaissance game, overwrite all existing files. I recommand to
make a new installation only for the modpack so that you can easily play
different versions of the game without un-install.
Order of installation:
1. The Guild 2 - Renaissance
(if non-Steam user)
2. Patch 4.21
3. Hotfix 4.211
4. MegaMod latest version
Report problems with download to support@gamepressure.com