The Witcher 3: Wild Hunt - Complete Modpack v.10072018 - Game mod - Download
The file Complete Modpack v.10072018 is a modification for The Witcher 3: Wild Hunt, a(n) rpg game. Download for free.
file typeGame mod
file size2360.2 MB
downloads26602
(last 7 days)227
last updateMonday, August 6, 2018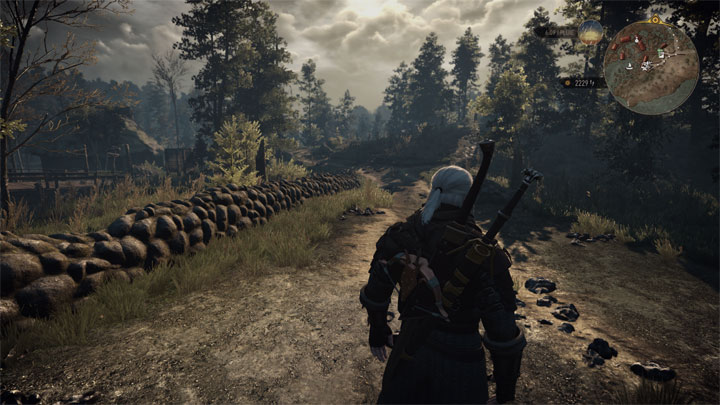 Complete Modpack†is a mod for†The Witcher 3: Wild Hunt, created by†[Skaim].
Description (in authorís own words)
In this Modpack, i've tried to bring together, what I find to be the most interesting mods to be used together. These are not my mods, i've just make them works together, pre-configure all of them for a better coherence, cohesion, immersion, etc... and modified some for better balance and corrections.
Warning : If you've already installed mods, delete them before the Modpack's installation to avoid conflicts.
What is in :
Increased Creature Loot
Absolute Camera (preset perso)
AutoLoot (preset perso)
Better Torches
Natural Torchlight
Better Trophies
Ciri Bath Bandage Removal
ExpReworked A modification i've done, of AlwaysFullXP
XP Gain (normal missions) = 90%, XP gain (grayed missions) pass of 1 to 50%, XP gain (After end of main quest) pass of 50 to 60%
Combat Speed (preset perso)
COMPILATION (~10 mods)
CompiledTextures this mod is a compilation of some texture mods
Console Extensions
Dirty Ciri
Dirty Witcher Armors
FCR3 (gameplay mod)
(modified this mod add too high bonus damages to companions, i've reduced this feature)
Enemy Damage Multiplier
Friendly HUD (preset perso)
HD Reworked Project
Igni Light Source (partly)
Improved Particle Systems NoShaders
Jump In Shallow Water
Light On Boat
More Money For Traders
More Quick Slots (preset perso)
Next Gen Hay Stack
Next Gen Stone And Misc
Nitpicker (light)
No Dirty Lens Effect
Random Encounters + DLC
Smart Magic Lamp
Super Turbo lighting
Weather Enhanced
(I've deleted certain bugged weather)
WiedzminLightingMod_IX (DLC)
Wolf Medallion Dash
Interaction Bugfix
Unification patch - SharedImports - FCR3_1_FriendlyHud - modFCR3_3_Padlock - Bootstrap+DLC - Can - MoreLightsPerformance - ExtraShadowsPatch - Reshade perso
The mod 0000_MergedFiles, containing all the intercompatibility files of the others mods (exept textures).
All mods are preconfigured for a good ergonomy and immersion.
PS for the info, this game has a "texture mods" limit, ~10.
After that, the game became unstable. So be carefull if you want to add some! And use ModKitchen
For users using other languages, you can use this modpack. Just the installation instructions are available in french and english only.
For installation instructions consult the readme file.
Last update: Monday, August 6, 2018
Genre: RPG
File size: 2360.2 MB
see more
Popular files for The Witcher 3: Wild Hunt