The Witcher 3: Wild Hunt Expansions & DLCs
Game Expansions and DLCs available for The Witcher 3: Wild Hunt Video Game.
Game Expansions for The Witcher 3: Wild Hunt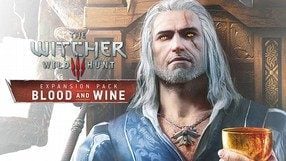 The Witcher 3: Blood and Wine
RPG 31 May 2016
The second expansion to action-RPG The Witcher 3: Wild Hunt created by CD Projekt RED. This time we accompany Geralt during his stay in Touissant – one of few countries in The Witcher's universe still untouched by war. However, under the veil of carefree idyll the city hides a dark, bloody secret. Investigating the mystery is another task for the White Wolf. Just like in the first expansion, new content does not end with new missions. The add-on also features new items, characters, and monsters. According to the developers' estimate, Blood and Wine offers over 20 hours of gameplay.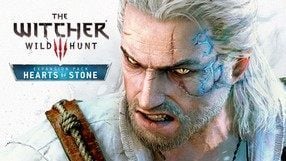 The Witcher 3: Hearts of Stone
RPG 13 October 2015
The first large expansion to The Witcher 3: Wild Hunt, developed by the creators of the original game, Polish studio CD Projekt RED. The add-on is set in No Man's Land and the city of Oxenfurt, where Geralt the witcher gets entangled in a shadowy intrigue and encounters a mysterious Man of Glass. Hearts of Stone is more than a new subplot and missions, which provide for a dozen extra hours of gameplay - the players can also gain new useful items and meet interesting characters. Furthermore, the bestiary was expanded by a several previously unseen monsters.
DLCs for The Witcher 3: Wild Hunt
PCPS4XONESwitchPS5
NEW GAME +
DLC 18 August 2015
PCPS4XONESwitchPS5
New Game Plus
DLC 18 August 2015
PCPS4XONESwitchPS5
New Finisher Animations
DLC 23 July 2015
PCPS4XONESwitchPS5
Alternative Look for Ciri
DLC 15 July 2015
PCPS4XONESwitchPS5
New Quest 'Where the Cat and Wolf Play...'
DLC 02 July 2015
PCPS4XONESwitchPS5
New Quest: 'Scavenger Hunt: Wolf School Gear'
DLC 25 June 2015
PCPS4XONESwitchPS5
New Quest 'Contract: Skellige's Most Wanted'
DLC 25 June 2015
PCPS4XONESwitchPS5
Skellige Armor Set
DLC 25 June 2015
PCPS4XONESwitchPS5
Alternative Look for Triss
DLC 25 June 2015
PCPS4XONESwitchPS5
'Ballad Heroes' Neutral Gwent Card Set
DLC 10 June 2015
PCPS4XONESwitchPS5
New Quest 'Fool's Gold'
DLC 10 June 2015
PCPS4XONESwitchPS5
Nilfgaardian Armor Set
DLC 03 June 2015
PCPS4XONESwitchPS5
Elite Crossbow Set
DLC 03 June 2015
PCPS4XONESwitchPS5
New Quest 'Contract: Missing Miners'
DLC 27 May 2015
PCPS4XONESwitchPS5
Alternative Look for Yennefer
DLC 27 May 2015
PCPS4XONESwitchPS5
Beard and Hairstyle Set
DLC 19 May 2015
PCPS4XONESwitchPS5
Temerian Armor Set
DLC 19 May 2015