Fallout: New Vegas - Vault 24 v. Alpha 0.9 - Game mod - Download
The file Vault 24 v. Alpha 0.9 is a modification for Fallout: New Vegas, a(n) rpg game. Download for free.
file typeGame mod
file size325.9 MB
last updateMonday, November 5, 2018
downloads265
downloads (7 days)8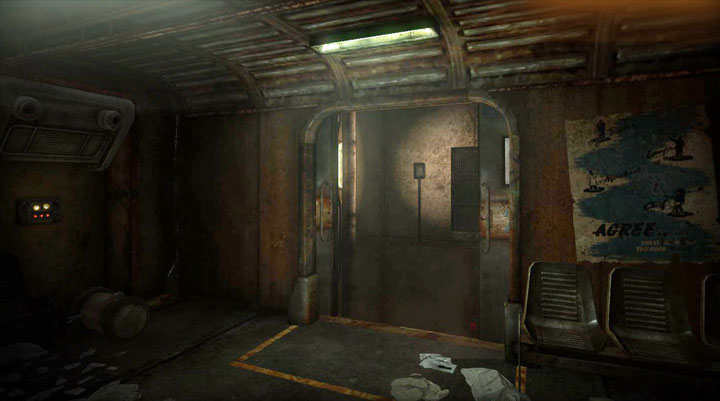 Vault 24 is a mod for Fallout: New Vegas, created by cambragol.
Description (in authorís own words):
Vault 24 is a full sized, 1000 person vault. Currently it is in a pre-Alpha state. As such you can expect many unfinished areas, gaps, doors to nowhere, empty rooms, no Navmeshes, no NPCs or Monsters, and no quests. Performance will be choppy as there has been no optimization whatsoever.
What you can expect is the beginnings of an extremely large and complex ruined vault. Many, many rooms and areas are complete. Great care has been taken to add realistic lighting throughout. It is VERY dark. Any lights you see will actually produce light, if only a little. The place is an absolute mess. 200 years of 'habitation' have left their mark. Everything makes sense. Every door and stairwell, and hallway and room is logically interconnected. There is no cheating via a teleporting door. There are many, many levels. Probably more than all the other vaults in New Vegas combined.
This mod aims to be a modder resource as a first step. I hope to be able to complete it in a more or less 'default' state, that will allow others to use it as a resource in their own projects. Later I will add my own quest/storyline, but for the time being I am focusing on completing the structure of the vault.
If you wish to explore the vault as it stands, feel free to do so. If you wish to use the vault, or any part of it, or any included asset, you are free to do so. It includes over 250 custom meshes, and around 30 textures. In fact you are encourage to take or use anything that strikes your fancy. However, you may wish to wait until the vault is finished. Or not.
Look for the entrance somewhere in the East Central Sewers.
Instructions:
1. Extract the files from the archive.
2. Copy files to (install folder)\Fallout New Vegas\Data\
3. Start Fallout New Vegas Launcher, click 'Data Files', place a checkmark beside the Vault24_09.esp file. *(Optional: Click the Vault24_09.esm file)*
Report problems with download to support@gamepressure.com
see more
Popular files for Fallout: New Vegas