Mount & Blade: Warband - Legacy of the Dragon v.0.972 - Game mod - Download
The file Legacy of the Dragon v.0.972 is a modification for Mount & Blade: Warband, a(n) rpg game. Download for free.
file typeGame mod
file size163.9 MB
last updateSunday, May 31, 2020
downloads3676
downloads (7 days)17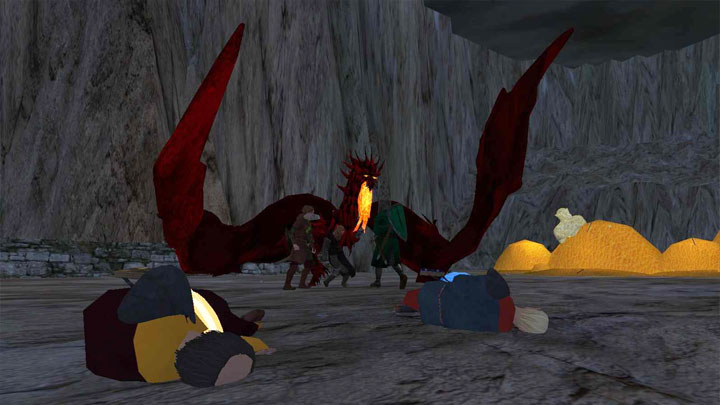 Legacy of the Dragon is a mod for Mount& Blade: Warband, created by Maglubiyet.
Description:
Legacy of the Dragon is an upcoming high fantasy mod for Mount&Blade: Warband which entirely revamps the map and the lore of the base game.
The mod features a classical high fantasy setting with elves, dwarves, dragons, orcs, goblins, giants, wizards and so on. Legacy of the Dragon inherits most of the gameplay aspects of the base game but offers a new experience in a land of magic. The players will be able to create their characters belonging to one of the 5 fantasy races in addition to humans, cast various kinds of magic, summon undead and demons, practice alchemy and venture into dungeons in search of plunder or glory.
Legacy of the Dragon Features
Revamped map and lore
6 playable races (Human, Elf, Dwarf, Halfling, Half-elf, Half-orc)
Many other unplayable fantasy races & creatures
19 new companions (6 humans, 2 elves, 1 dwarf, 2 halflings, 1 half-elf, 2 half-orcs, 2 dark elves, 1 fiendling, 1 ghoul, 1 dragonborn), 3 native companions are reworked to fit the lore
Magic (spells are reskinned thrown items at the moment)
Alchemy (early stage, will be updated)
Necromancy - Ability to summon undead
Ability to summon demons
2 dungeons
New locations and minor factions
New fantasy bandit spawns
1 epic quest
Sea battles
Player lairs
Ability to change the culture of player kingdom
To install:
Extract into "...MountBlade Warband\Modules" .
Last update: Sunday, May 31, 2020
Genre: RPG
File size: 163.9 MB
see more
Popular files for Mount & Blade: Warband