The Technomancer - TechnoRedux_ReShade v.1 - Game mod - Download
The file TechnoRedux_ReShade v.1 is a modification for The Technomancer, a(n) rpg game. Download for free.
file typeGame mod
file size2.4 KB
last updateThursday, November 28, 2019
downloads112
downloads (7 days)0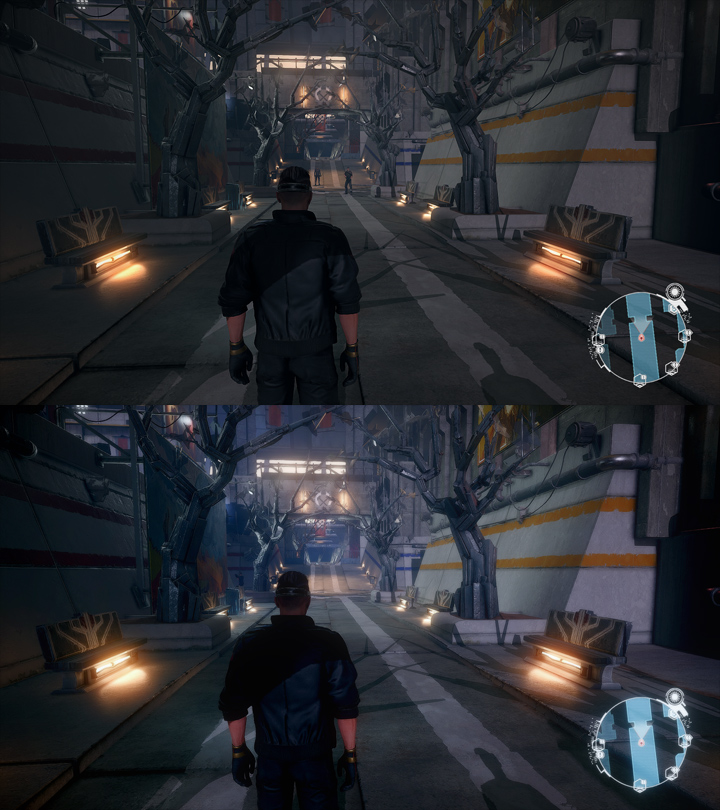 Vanilla on top, modded on the bottom..
TechnoRedux_ReShade is a mod for The Technomancer, created by Jb0238177.
Description (in authorís own words):
My preset gives "The Technomancer" that cyberpunk/techno color look & depth that it's lacking. My preset adds better colors, bloom & sharpness.
This is just the .ini file, you will need the latest version of ReShade to use it. You can get it here: https://reshade.me
How To Install My Preset:
-Extract my "TechnoRedux_ReShade" folder with 7Zip & you will now have my "TechnoRedux_ReShade.ini" file.
-Place my "TechnoRedux_ReShade.ini" file in The Technomancer game folder where the game's .exe is located. This is the game folder location:
(SteamLibrary\steamapps\common\The Technomancer).
How To Install ReShade To Your Game:
-Launch the ReShade Installer & select "The Technomancer.exe" (SteamLibrary\steamapps\common\The Technomancer).
-Select the game's API, it is Direct10+.
-ReShade will now ask if you want to download any .fx files? Select all of them then click okay to download & install them.
-ReShade should say Succeeded! You can close the ReShade Installer now.
How To Launch The ReShade Overlay In-Game & Select My Preset:
-Once you are in-game press the Home (pos1) key on your keyboard to open the ReShade Overlay Menu.
-Click the drop-down arrow to open the drop-down menu & select my preset "TechnoRedux_ReShade" from the list.
-If you do not see my preset in the list you will have to add it manually by pressing the + button next to the drop-down arrow,
then type in the full name of my preset just like this: TechnoRedux_ReShade.ini & press Enter.
-To close the ReShade Overlay Menu press the Home (pos1) key on your keyboard.
What To Do If Game Fails To Launch, Crashes To Desktop or Your Controller Stops Working After Installing ReShade:
-Go to your "The Technomancer" game folder directory where you installed ReShade, as well as my preset & rename the dxgi file to d3d11.
-If renaming the dxgi file doesn't work, you will need to disable your "Steam Overlay" as can conflict with ReShade.
Last update: Thursday, November 28, 2019
Genre: RPG
File size: 2.4 KB
Files for The Technomancer