Dark Souls III - Gauntlet v.1.0 - Game mod - Download
The file Gauntlet v.1.0 is a modification for Dark Souls III, a(n) rpg game. Download for free.
file typeGame mod
file size3966.2 MB
downloads483
(last 7 days)9
last updateThursday, July 30, 2020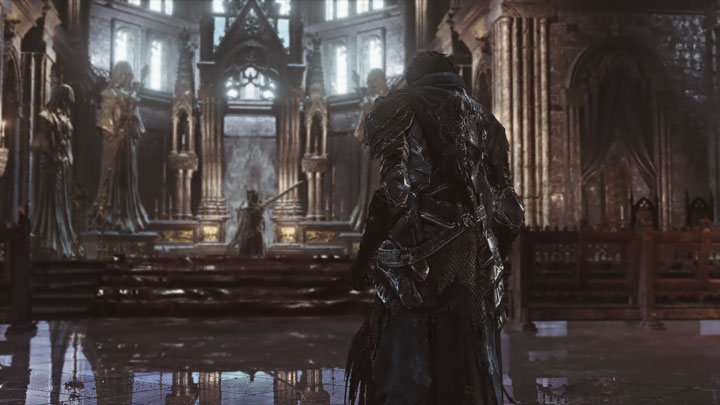 Gauntlet is a mod for†Dark Souls 3, created by†Vawser/Xylozi.
Description (in authorís own words):
Gauntlet is a boss rush mod that implements boss rush within the game itself, aiming to deliver a fun and integrated experience. It is based upon Cinders, and so contains most of the changes added by it.
Three types of boss rush are supported:
- Progressive Rush: you fight each boss one after another, with breaks allowed.
- Standard Rush: you fight each boss one after another, without breaks. You gain 30% more souls in this mode.
- Random Rush: you fight a random boss each time, up to 25 times, matching the amount of bosses you normally face. No breaks allowed. You gain 50% more souls in this mode.
Initially you will spawn in the Nexus. This is your hub where you purchase items and start rushes. As you defeat boss you will earn souls to level up and purchase items. As you advance further, more items will become available.
You may return anytime to the Nexus with the Darksign, but note that your progress in the rush will be reset (except for Progressive Rush).
Boss strength and soul drop is scaled based on battle order. For Standard and Progressive this is approximately the same as normal. For Random this means later bosses will be scaled down, and earlier bosses scaled up.
Requirements
You will need both Ashes of Ariandel DLC and The Ringed City DLC to properly use Gauntlet.
Links
You can find the Gauntlet Discord here.
If you wish to donate, please use this link: paypal.me/xylozi
Installation:
You'll need to create a vanilla save game before installing Gauntlet.
Without doing this, you'll get the "Save Data is Corrupted" message.
Make sure you have 7zip? installed and use it to open the zip file.
Drop in your Dark Souls III Game directory: ~\steamapps\common\DARK SOULS III\Game\
Uninstallation
Delete the dinput8.dll to remove Mod Engine and delete the Gauntlet folder to remove the files.
Credits
TKGP for Yapped?.
Meowmaritus for DSAnimStudio.
Katalash for DSTools and Mod Engine.
HotPocketRemix for Event Script Tool.
AinTunez for DarkScript.
thefifthmatt for ESDLang
MaxTheMiracle for models.
El Fonz0 for models.
Boukou62 for icons.
Reflectionist for icons
LukeYui for the Item Randomiser?
The Champion's Ashes team (Halvard, Gabri, Angeluso)
Lenox for UI work.
Alexstr525 (and contributors) for the Bloodborne Character Resource Dum
Last update: Thursday, July 30, 2020
Genre: RPG
File size: 3966.2 MB
see more
Popular files for Dark Souls III