Elden Ring - Easy Mode for Elden Ring v.2.2 - Game mod - Download
The file Easy Mode for Elden Ring v.2.2 is a modification for Elden Ring, a(n) rpg game. Download for free.
file typeGame mod
file size2.8 MB
downloads4307
(last 7 days)134
last updateSunday, July 24, 2022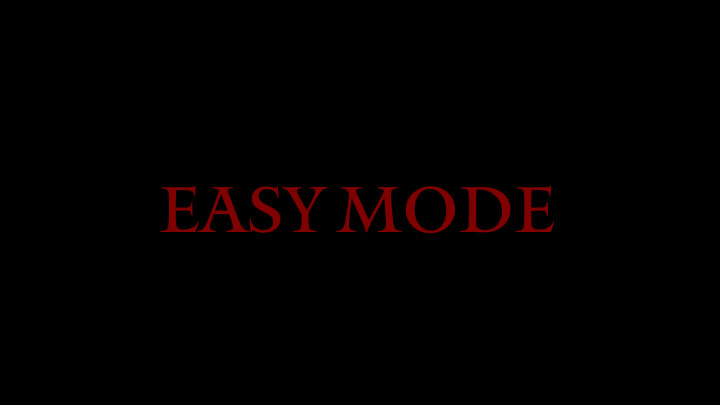 Easy Mode for Elden Ring is a mod for Elden Ring, created by  odashikonbu.
Description (in author's own words):
Easy Mode for Elden Ring
Make the game becomes easier for angry Gamers.
reduce 50% damage
Player add 25% more damage
get 10x rune
Make sure the game is running in offline mode and the AntiCheat (EAC) isn't running..
WARNING: you will almost certainly be banned if you play online with the mod active.
The anti-cheat must be disabled for this mod to load, this also means that you must play in offline mode. This is the case for all Elden Ring mods.
Create "steam_appid.txt" inside "xxxxx\ELDEN RING\Game\", write 1245620 inside the file.
Rename "start_protected_game" to "start_protected_game.old".
Create a copy of "eldenring.exe" and rename the copy to "start_protected_game".
The game should start without EasyAntiCheat loading up. You will get a message saying "Inappropriate activity detected" in the menu, this is fine.
Alternativelly you can use a mod that forces offline mode – for example Offline launcher (No EAC) orEldenRingEacToggler.
[INSTALL]
Backup your existing regulation.bin.
make EAC disabled(as described above
Replace the downloaded regulation.bin into your \steamapps\common\ELDEN RING\Game.. folder.
enjoy!!
[UNINSTALL]
Replace the modded regulation.bin file with the original file.
for modders, includes .csv for import.
UPDATE:
v1.1. merged INVISIBLE ENEMIES BUG FIX. (thanks ReTerandil)
Credit:
vawser:(greatful Yapped-Rune-Bear? auther.)
RagnarofKlausenburg( Inspired by his Sekiro Easy Mod.)
Last update: Sunday, July 24, 2022
Genre: RPG
File size: 2.8 MB