Elden Ring - Grand Merchant v.1.0.9 - Game mod - Download
The file Grand Merchant v.1.0.9 is a modification for Elden Ring, a(n) rpg game. Download for free.
file typeGame mod
file size3.3 MB
downloads2296
(last 7 days)135
last updateSunday, July 24, 2022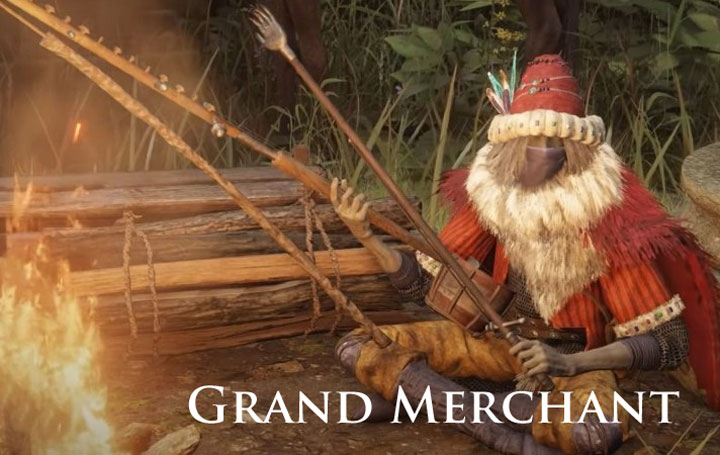 Grand Merchant is a mod for Elden Ring, created by Vawser
Description:
Grants easy access to all items via the Item Crafting menu, similar to Honest Merchant from DS3.
Everything costs 1 Rowa Fruit.
Can be used to mess about, to quickly obtain certain items, etc.
Make sure the game is running in offline mode and the AntiCheat (EAC) isn't running..
WARNING: you will almost certainly be banned if you play online with the mod active.
The anti-cheat must be disabled for this mod to load, this also means that you must play in offline mode. This is the case for all Elden Ring mods.
Create "steam_appid.txt" inside "xxxxx\ELDEN RING\Game\", write 1245620 inside the file.
Rename "start_protected_game" to "start_protected_game.old".
Create a copy of "eldenring.exe" and rename the copy to "start_protected_game".
The game should start without EasyAntiCheat loading up. You will get a message saying "Inappropriate activity detected" in the menu, this is fine.
Issues:
- Currently attempting to craft a spell will crash the game. Once ESDLang is released, I will fix this by moving the system to Nomadic Trader Kale, but for now just avoid buying spells.
Installation
To use this mod you will need to:
1. Make a backup of your regulation.bin file by copying it elsewhere.
3. Drag and drop the regulation.bin into your Elden Ring/Game/ directory.
To remove this mod you will need to:
1. Replace the regulation.bin file with your backup.
Last update: Sunday, July 24, 2022
Genre: RPG
File size: 3.3 MB