Empire: Total War - Empire Total War II - Extended v.3.4.4 - Game mod - Download
The file Empire Total War II - Extended v.3.4.4 is a modification for Empire: Total War, a(n) strategy game. Download for free.
file typeGame mod
file size9714.5 MB
downloads237
(last 7 days)111
last updateThursday, September 22, 2022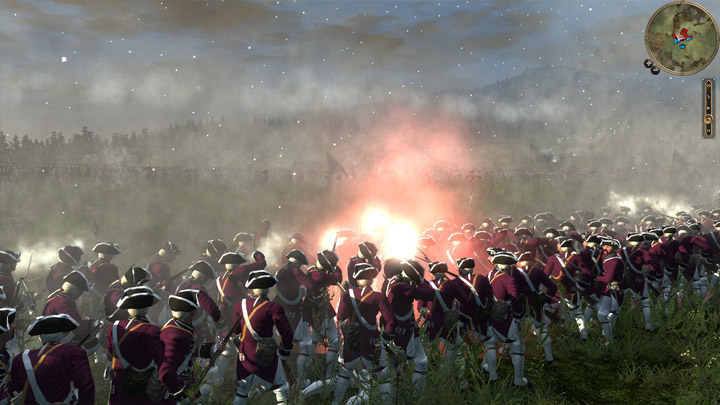 Empire Total War II - Extended is a mod for Empire: Total War, created by ETWII_ModdingTeam
Description:
This mod improves and expands pretty much every element of the game.
Features:
3000+ Units to play with, 39+ factions, which have been reworked, are single and ready to mingle in EARLY (1700) and LATE (1783) Campaigns
VDM SubMod to become a true Master and Commander (disabled by default, but very easy to enable)
New CAI and BAI for the final, realistic battle. The projectile system has been completely reworked from scratch using real-life trajectories.
New fatigue and morale system: units function on COHESION, the lower the cohesion the higher the changes of routing, make sure to let them rest and regroup. Also unit will tend to route if not supported, but will come back if not shattered.
Italy and Germany Region upgraded to better represent their strength
New UI and Campaign Models for all Major Factions (credits to Pirates Uber Alles!)
New Historical Portraits (Credits to Durango Moddb.com )
Main Factions completely retexture and with more units than you could ever ask for, and rebalanced! (Thanks to AUM, Darthmod, Imperial Destroyer, MFR).
Unit Rosters for Natives, Indians, Arabs, and Persian completely redone!
Audio System completely reworked, you will feel the pain with your soldiers!
Animations and Graphics from Napoleon Total War (Terrestria Orbem sub-mod and PUA)
New Navy
New AI in campaign, be ready to be annhilated!
Economy will now allow AI to build stronger armies, my suggestion for dinner? Try Very Hard/Very Hard!
No more protectorates for Spain, France and Great Britan (greatly enhances gameplay dynamics in the American Theatre)
Many more! Just try it!
Support for 40 Units Armies and Navies
This mod offers an installer.
Last update: Thursday, September 22, 2022
Genre: Strategy
File size: 9714.5 MB
see more
Popular files for Empire: Total War