Opinions
28 December 2020, 18:00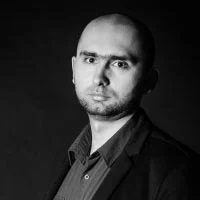 author: Martin Strzyzewski
Cyberpunk 2077? Where's Dying Light 2?!
Cyberpunk 2077 was postponed several times, but we can finally play it. Meanwhile, Dying Light 2 seems to have sunk underground. What's going on and who has opted for a better strategy?
It's here. Cyberpunk has not only finally reached the players, but also breaks records in terms of the number of simultaneous players on Steam. At the same time, the net is flooded with new screens, clips, and glitches. Clearly, the game's technical condition is far from launch-perfect. And where's Dying Light 2?
On the Dying Light channel on YouTube, videos appear regularly. The last 24, however, are about in the first part of the game. The last video about DL2 was uploaded on August 26, 2019. The last news about this production was published on our portal on 23 June 2020 and it was, well, disturbing.
It is worth mentioning that the first Dying Light is still popular. On Steam, as I'm writing these words, almost 12 thousand people are playing it.
According to the announcement, Dying Light 2 is a very ambitious project.
It's not without reason that I have mentioned Cyberpunk at the beginning of this text. Both Techland and CD Projekt RED, released their last big hit in 2015. Dying Light launched a few months before The Witcher 3. Both studios have also created expansions to their games. Though Techland created only one, and rather smaller than Blood and Wine, the fancy, sizable DLC to The Witcher 3, the people of the Wroclaw studio published a number of smaller updates with challenges, new weapons, and so on. So in theory, since CD Projekt RED managed to release their game despite delays, the question about Dying Light 2 seems only natural.
Problems?
It's also worrying that the upcoming (here's hoping) game of Techland has been virtually non-existent as of late. The lack of new information and trailers; the fact that the studio hasn't attended major conferences, seems to indicate Techland is not getting ready for a release. Unfortunately, this may prove that this year's news of problems during production were true.
First, in May, an article on PolskiGamedev.pl was published on-line. One of the devs, for example, maintained that the production process is in utter disarray. Of course, for the sake of honesty, we should add that the same text also contained reassuring statements by the management.
However, a little over a month after this information surfaced, there was more bad news. Chris Avellone was fired from the project due to sexual harassment charges. Let me just remind you that the legendary RPG creator was supposed to be responsible for the plot of the game. How much confusion has this caused in the production process? It is possible that Avellone has already delivered everything he'd been tasked with. Even before this news broke, Tymon Smektala from Techland said that Dying Light 2 was in the "final stages." But then why has it been so quiet about the game?
Maybe Techland is waiting for the noise around Cyberpunk 2077 to stop and we will hear about the game again soon? That sounds somewhat sensible.