Essays
10 June 2019, 22:58
E3's 24 Years of Highs and Lows
The history of E3 has been quite a roller coaster of great games, great hype, and occasional moments of awkward cringe. Watching the 24th edition of the famous expo, I couldn't resist, but feel a certain nostalgia about it all...
E3 2019 has already started and because of that, I wanted to bring about some memories and share my feeling of nostalgia as I would unravel the history of Electronic Entertainment Expo (for those who do not know, that's why it's called E3). However, I did some research on more or less known facts regarding this event, and I have learned there already are gazillions of articles on the history of E3. Some of them even look like an extract from a history book, with all the founders listed one after another, a map with the locations E3 has taken place over the years, description of different conflicts, and companies resigning from attending the expo.
So, let's do something else! What about a list of the most memorable E3 moments…. Hold up. It's there too already? Well, no wonder, because E3 has been around ever since 1995 (that's how you interlace a fun text with historical facts!). Well, with all that being said, I would like to take a more personal venture into the world of E3. There are those expos I do not remember at all because of lack of any good games or hardware, but there are also those I remember until this day because of the promises the developers made on stage. Did they keep their word? Were the games they had presented successful, or quite the other way around? Bear with me here on this to find out yourself! But first…
Events have their origin stories too
Half a secret to a good story is the way you tell it. It's similar to what has been happening all over Eastern Europe after the Berlin Wall fell. Political parties, different organizations, some individuals, and even rock bands wanted to claim some (or all) of the recognition for setting in motion events that eventually led to the collapse of the communism in Europe. But let's go back to E3 – CEOs of different companies wanted to convert their frustration with the expos that had been taking place before the E3-era into a catalyst for establishing the Electronic Entertainment Expo. For those of you interested in learning these theories, I invite you to go through the numerous history book-like articles I have already mentioned. Others, who are not so keen on learning who got mad at who, why, and why not, are more than welcome to stay here for just a bit longer, accept the fact that E3 started its annual occurrence in 1995, and continue onward.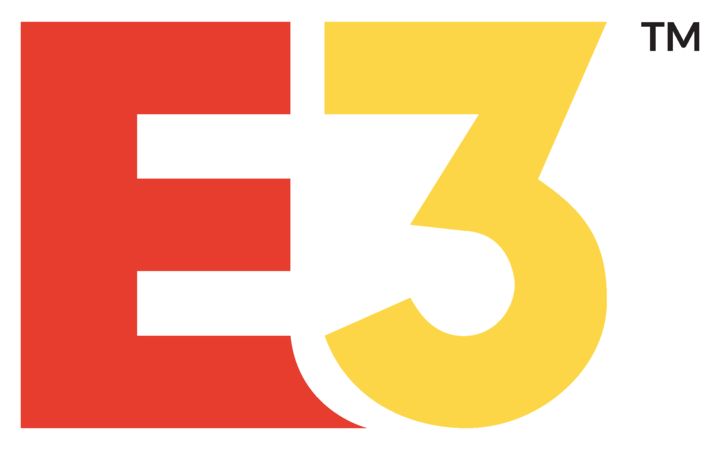 Still here? Great. And now several facts, just to keep everybody on the same page. For the most part, the E3 was an event for people with a professional connection to the video-game industry. The situation changed, however, with the rise of streaming capabilities that facilitated broadcasting some of the panels live. Ever since 2017, E3 has been open to the public. This event, considered to be the largest of the kind in the video game industry, was always held in the USA, with location changing from Los Angeles (California), Atlanta (Georgia) and back to Los Angeles, then to Santa Monica (California) only to finally return to the City of Angels. Every year, about 40 to 70 thousand people attend this gaming promised land, with the exception of 2007 and 2008, when the general admittance was limited to 10,000 people. For the past several years, some companies that were a crucial part of E3 decided to hold their own events to showcase their newest games, such as the EA Play that takes place right before the E3 since 2016.
Video games, cringe, and awkwardness
Those of you who had to deliver a presentation in front of more than several people know how stressful this can be. Imagine delivering a presentation on a video game anticipated by millions of people, whilst being a celebrity who doesn't really participate in the industry. You have to prepare well for such a thing, because the audience will pick up the tiniest flaws or misinformation, spawning millions of "ackchyually" videos, posts, and articles (misspelling is deliberate – if anyone thought something like "you spelled that wrong, boi", you just had an "ackchyually" experience. Seriously, google it). Also, you might be gifted with astonishing stage personality, but of the company that hired you for the event did not deliver in terms of the content for the presentation, this awkward con is bound to get going!
Many criticize Sony's E3 conference in 2006. And not just a part of it – the entire thing. Hosted by Sony's CEO Kazuo Hirai and Bill Ritch, the conference was the very definition of cringe. Starting from announcing the PlayStation 3, priced $599 (which in comparison with X360 that cost between $299 and $399 at launch was ridiculous), through the announcement of Ridge Racer, the presentation of the capabilities of the Six Axis controller, to the birth of Giant Enemy Crab meme – during the presentation, Bill Ritch introduced the game called Genji: Days of the Blade, as one being based on the history of Japan and featuring "famous battles that actually took place in Ancient Japan", only to have "THIS GIANT ENEMY CRAB" appear on the screen as the first thing in the game. Well played. If you're up for a good laugh, enjoy the video below.
Three years later, someone at Ubisoft decided to better the example above by giving the stage to James Cameron (the guy who directed first two Terminator movies, Avatar, Titanic, Aliens, and much more) for full 15 minutes to talk about Avatar: The Game. I deliberately used the verb "talk" instead of "present", because during this section of Ubisoft's panel, James Cameron only talked about the game, which eventually turned out to be mediocre, at best. Oh, sorry, there was one slide saying "James Cameron's Avatar" throughout the entire thing.
Other honorable mentions include Wii Music presentation from 2008 (google it, I dare you) and Microsoft's conference from 2013, which did a great job of following the formula of awkwardness and cringe Sony established 5 years prior. It was that big of a deal because during this panel, Microsoft revealed Xbox One. The main problem with this reveal was the fact that they focused too much on television and Kinect – two aspects gamers around the world couldn't care less about in a new generation of consoles. This, together with high price, constantly-online DRM, and the inability to share physical games with friends killed the last bit of enthusiasm fans had for Microsoft's new console.
Yet, apart from all the awkwardly delivered presentations and revealing simply bad games, there is one thing about bad conferences that grinds my gears to the fullest. And it's not an exclusively-E3 thing. It can happen at any other reveal conference. What am I talking about? Presenting a flawless gameplay of a game set in a universe everyone wants to explore and shooting the hypo-meter through the roof up to the Andromeda Galaxy, only to eventually release a crappy game. Of course, downgrading is becoming par for the course in video games, but I think all of you agree that Alien: Colonial Marines takes the cake here.
Now, after getting most of the bad things out of the system I think it's about time to focus on epic and badass moments that happened during E3 conferences over the years. First, I would like to give it up for Sony and their extremely short presentation during the 1995 E3. During their panel, Steve Rave approached the podium only to say "299" and walk away. This in fact was the launch price of PlayStation and was more than well-received by the audience.
Another memorable moment took place in 2004 during Nintendo's conference. At some point, a video showed a horse riding through different landscapes. This alone was difficult to interpret. It was only after the iconic Link appeared on the screen that the crowd went absolutely batshit crazy and did not stop cheering long after the video finished. The way that The Legend of Zelda: Twilight Princess was brought to everyone's attention had henceforth become a benchmark for other developers to measure how well did they prepare for an E3 conference.
One of the best (in my opinion) moments during any E3 was the announcement of The Witcher 3 in 2013 followed by a superb gameplay video a year later. I couldn't be more happy about any other game back then. And the best part is that the vast majority of the promises made by the developers were delivered. That's how you build up the hype. Of course, there are lots of videos comparing the gameplay-reveal visuals with those from the release, and I do agree there are some differences and the downgrade is visible, however, the rating of the game and the reviews speak for themselves. And the quality of the expansions… For more on The Witcher 3: Wild Hunt read… any other feature at gamepressure.com. You'll always find some references to this game, I assure you.
Nonetheless, my personal favorite goes to the developers from Santa Monica Studio and the way they reestablished the God of War franchise. The trailer accompanied by a real live orchestra performance was astonishing. The trailer started innocently with a boy playing with wood-carved toys being summoned by… well, someone. Fans could not recognize Kratos at first, because nobody new Christopher Judge was running this gig. The moment when the Greek God of War emerges from the shadow gives me goosebumps until this very day. And the fact that they showed the gameplay right then and there makes for a perfect presentation in any sense. This is how you do it. Simply epic.
So it begins
As we are already into EA Play and E3 2019, let's list video games that were revealed or showcased.
FIFA 20
Madden 20
The Sims 4: Island Living
Cyberpunk 2077
Doom Eternal
Deathloop
GhostWire: Tokyo
Halo Infinite
Gears 5
Borderlands 3
Elden Ring
Blair Witch
Age of Empires 2: Definitive Edition
The Outer Worlds
Bleeding Age
Minecraft Dungeons
Baldur's Gate 3
Star Wars Jedi: Fallen Order
I hope that this journey through different E3 conferences gave you an opportunity to remember seeing some of the games you were waiting for or those you saw for the first time during a conference. Each conference is broadcasted live for all to enjoy. I'm going back to watch another conference and hope for some memorable moments (of course, in a good way). Stay tuned for more on E3 2019.
Also, feel invited to share your own E3 experiences below in the comment section!