Hardware
13 April 2020, 17:58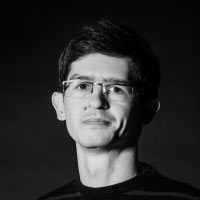 author: Michael Chwistek
Saying Goodbye to my PC – I Have Steam Link and GeForce Now
Google Stadia has gathered a lot of bad PR for streaming games, but in times of lockdown, it's worth trying out new ways to play. That's why I took the tablet and checked how Steam Link and GeForce Now are working. Turns out it's pretty good.
Tablet + Steam Link = perfect combo?
Let's begin with Steam Link. The Steam Link is a free service running through an app on Android or iOS devices. How does it work? First and foremost, the game is broadcast from our PC, rather than from a server. So your computer needs to be running all the while. You can stream via LTE, but using the same WiFi network as the computer improves things noticeably.
Steam Link highlights:
Free,
works with almost every game,
allows free configuration of control and virtual controller,
possible to pair a DualShock 4 game pad with Android,
requires a computer with the game installed,
with slower Internet, it isn't suitable for dynamic and three-dimensional games.
Setting everything up doesn't take long. Just download the app to your phone, search for a computer using the same network, and enter the code that will show up on the phone. The Steam client will appear on our phone in Big Picture mode and we will be able to use it in exactly the same way as on the PC. It's nothing but a glorified remote desktop. When the game starts, I notice the improvements.
Having a bigger screen, a tablet is obviously more convenient for games.
The biggest advantage of Steam Link are the extensive control configuration capabilities. Tapping your finger across the screen can work the same way as in other mobile apps, but you can also swipe a mouse cursor with your finger. The first solution is more intuitive and faster, and the second is more precise, which can be important especially on the phone's small screen.
In addition, Steam Link allows you to create a virtual controller on the screen and scale it to our requirements. If we don't need a particular button, we can reduce it or remove it altogether. Additionally, some games have predefined touch key settings. For example, I tested Disco Elysium, where with a virtual cross appeared on the screen with numbers from 1 to 4, and worked exactly like their counterparts on a real keyboard. This allowed the dialog options to be quickly accessed. The same option no longer worked for Baldur's Gate, making it a rad harder to choose the right line of text on the small screen. Here, it was necessary to select the precision cursor option, which in turn reduced the precision of moving the characters.
Fortunately, Valve also thought about these situations. The touch controller can be configured by adding literally every possible key on the keyboard or mouse button to the screen. I tried playing the recently released Wolcen, which, mind you, doesn't even support game pads. Honestly, I didn't expect such a good outcome. All you have to do is choose the right cursor settings, add numbers keys and the spacebar, place them on on the screen, and you can start playing. Defeating the most difficult bosses could be hard, but I was able to cut my way through groups of elite enemies without much fuss. Admittedly, though, frequently tapping the screen becomes tedious. It does require more effort than clicking a mouse. You can also use a game pad, if the game supports it.
Pick and chose.
All right, what if the game isn't available on Steam? No problem! Just use the option to add a game from outside its library. I tested the beta of Legends of Runeterra in this way. The card game from Riot Games theoretically works only through an official client. I launched it with Steam Link and everything worked perfectly. I only needed to hide the on-screen controller, select the desired action with the cursor, and the game worked like its (still unavailable) mobile version.
Steam Link is overall a really cool service, but it also has some drawbacks, unfortunately. First, the game has to be installed on our computer, which has to be running all the time. The games are hosted on our PC, so you can't forget system requirements. . . Then, you also need a decent Internet connection, otherwise the experience quickly deteriorates. Games with lower requirements (such as Disco Elysium and Baba is You) are doable on slower speeds, but that's the most you can get. A fully three-dimensional game like Sekiro will be completely illegible.
You can also use the PS4 pad.