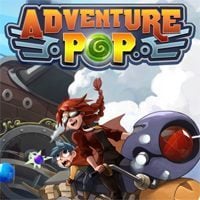 Adventure Pop
A tile-matching game distributed in a free-to-play model. Adventure Pop sees us assume control over Penelope – an adventure seeker that has to face a group of airborne pirates in her search for her missing friends.
Logic | play for free | 2D | arcade elements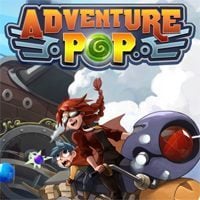 Game mode: single / multiplayer
Multiplayer mode: Internet / split screen, players: 1-2
Adventure Pop is an arcade tile-matching game developed by 505 Games. The game is distributed in a free-to-play model and was released for both major eight-generation consoles, including PS4 and XONE.
Plot
We are tasked with helping Penelope – an adventure seeker that has set out upon a journey to find her missing friends. Unfortunately, aggressive pirates, who prey upon other airships in search of treasure, constantly harass her airship.
Mechanics
The basic idea of Adventure Pop isn't very complicated. The game takes place on a two-dimensional field filled with colorful marbles. The player assumes control over a cannon armed with multicolored projectiles. Our job is to destroy the marbles by matching the color of the projectile with the color of the ball. Each successful shot results in a point reward, while multiple hits are rewarded with additional points and multipliers.
The second part of the screen is taken by one of your rivals who engage in a similar match. Successful hits performed by your enemy deal damage to your hero – more difficult opponents require us to respond in force making each level a time challenge. The field is filled with useful powerups, while people rescued (or defeated) by Penelope join her in her quest, offering additional powers and special abilities.
Game Modes
Aside from the singleplayer mode, Adventure Pop for PS4 and XONE offers both couch and online multiplayer modes.
Technical Aspects
The game sports eye-friendly, colorful graphics with slight cartoon depth. The players are treated to an original, atmospheric soundtrack and high-quality ambience sounds.
Similar games:
PEGI Rating