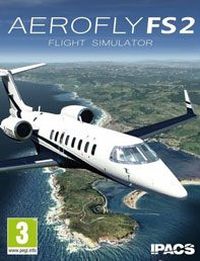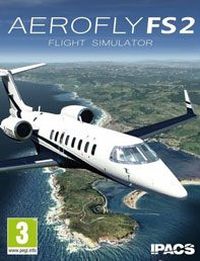 Aerofly FS 2 Flight Simulator
Advanced air simulator offering several types of different machines - from fighters to large passenger planes. A realistic physics system was used in the production, and individual places were reconstructed on the basis of photographs.
Aerofly FS 2 Flight Simulator is a flight simulator developed by IPACS - a company known from the previous installment of the series, titled AeroflyFS and another game of the type, Aerofly RC 7.
Mechanics
The game is an advanced flight simulator designed for those looking for a realistic flight model. This means that gameplay is not easy - while playing, you have to take into account a number of factors and deal with game physics very close to reality. The developers have prepared sixteen carefully reproduced machines, including the F-18 fighter, tourist aircraft Baron 58, medium-range passenger aircraft Airbus A320, the famous Boeing 737 or the Sopwith Camel used during the First World War. Each of them have three-dimensional cockpit with interactive instruments and controls. We fly between hundreds of airports in the United States (including California and New York), as well as in other countries, including Switzerland.
In addition, Aerofly FS 2 Flight Simulator includes a number of helpful options. In order to make the complicated gameplay a little easier, developers have prepared a flying school. We can also use the help of an autopilot, landing assistance, and several other systems also available for real pilots. In addition, in order not to get lost during the journey, we can use the route editor, in which we plan the whole flight. It is also possible to influence weather conditions - for example, wind or clouds can be controlled. There is also a replay system.
The PC version of the game has been adapted to work with the VR goggles HTC Vive and Oculus Rift. In addition, it supports a variety of other solutions - from regular gamepads, through the TrackIR head tracking system, to advanced controllers such as Saitek Multi Panel, Radio Panel, Switch Panel, and Saitek TPM. Thanks to this, with the right equipment, you can almost feel like a pilot of a real plane.
Technical aspects
Visuals, just like gameplay, try to be true to reality. Therefore, we visit real places, which have been accurately reproduced based on numerous satellite images. In addition, all buildings are fully three-dimensional and have their own lighting. The game also offers several types of cameras - you can play from FPP, watch the flight from behind the plane or even from the control tower.
Last updated on 06 December 2017
Game mode: single player
App size:
PEGI rating Aerofly FS 2 Flight Simulator