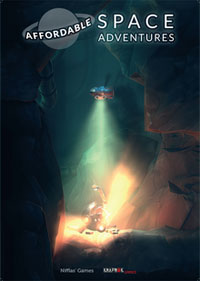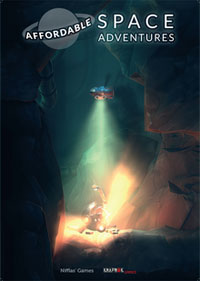 Affordable Space Adventures
WiiU
A pleasant arcade game, in which you fly a small spaceship and explore an alien planet, while trying to avoid various dangers. The locations are full of ruins and still active defensive computer systems, left by the locals. You task is to discover the secrets of this place.
Arcade | science fiction | Stealth | indie games | 2.5 D | Nintendo exclusive titles
Affordable Space Adventures

Release Date WiiU

09April2015
developer: NapNok Games publisher: NapNok Games Official website

game language: English
Affordable Space Adventures is an atmospheric arcade game in which, by controlling a small spacecraft, we pass between various dangers threatening us on the explored planet. The title is the result of cooperation between two independent Swedish developers. The first one-person Nifflas studio, known for its games from the Knytt series. The second team participating in the production of the game is Knap NokGames from Copenhagen, specializing for years in the creation of small titles for consoles and PCs.
Affordable Space Adventure takes us to an alien planet, full of various types of ruins and still active computer defense systems, left by its former inhabitants. Our task is to get to know the secrets of this place. The title uses the graphic design presented in 2.5D. This means that we observe the action on a two-dimensional plan, but all objects in the game were made in full three-dimensional. While playing, we float in the air, relying on the vehicle's manoeuvring engines. The Wii U gamepad, on which the cockpit of the ship and many other important information is displayed, plays an extremely important role. Thanks to the interface, operated by the touch screen of the pad, we can control the masking and defense systems of our vehicle. Using their capabilities, we sneak unnoticed next to our opponents and neutralize all kinds of traps. The game allows for independent gameplay, offering also cooperation mode for three people.
The visual side has been realized with great momentum. Particularly noteworthy are the complex lighting effects. The creators made sure that all locations have a unique character and atmosphere. Thanks to the symbols and tips left by the natives in many places, we also get to know the second, additional layer of the presented history.
Please let us know if you have any comments or suggestions regarding this description.
Game mode: single / multiplayer Multiplayer mode: Internet Player counter: 1-3
Age restrictions Affordable Space Adventures: Good for all ages.