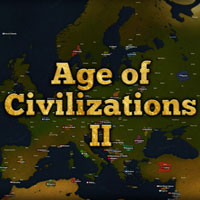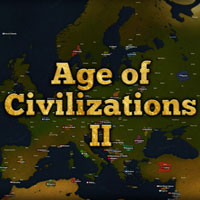 Age of Civilizations II
The second part of the series of turn-based strategy games, developed by the Polish developer Lukasz Jakowski. In Age of Civilizations II, the players take control of one of the eponymous civilizations and lead it to world domination.
Strategy | turn-based | Polish | war strategy | indie games
Age of Civilizations II is the second part of a series of turn-based strategies, developed by Lukasz Jakowski, an independent Polish developer. The game allows us to take control of a chosen civilization and lead it to domination over the whole world.
Mechanics
As in the first part of the series, the gameplay in Age of Civilizations II takes place on the political map of the world, where each country has been divided into small provinces. In the course of the game, players follow the fate of humanity, influencing its history in subsequent eras.
In order to subjugate other civilizations, we must not only send out as many armies as possible to conquer territories with different topography but also defend our provinces (with the help of the army or defensive structures). We also have to take care of the economic and industrial element of our gradually growing empire.
Diplomacy plays an important role - other nations can declare wars or enter into more or less permanent alliances (the names given to alliances are randomly chosen by the game). If we make a mistake, we not only become an easier target to attack from outside, but we also increase the risk of a revolution in our country.
Game modes
Age of Civilizations II allows you to play the solo campaign as well as with other players in the so-called hot-seat mode. The game also has an extensive editor that allows you to create your maps and scenarios.
Technical aspects
Simple, two-dimensional graphics of Age of Civilizations II bring to mind the first parts of the Europa Universalis and Hearts of Iron series.
Game mode: single / multiplayer Multiplayer mode:
User score: 8,6 / 10 based on 299 votes.
Age restrictions Age of Civilizations II: Good for all ages.
Age of Civilizations II System requirements
Minimum:
Intel Pentium 4 1.8 GHz
1 GB RAM
graphic card Intel HD or better
380 MB HDD
Windows XP/Vista/7
Recommended:
Intel Pentium 4 2.4 GHz
2 GB RAM
graphic card Intel HD or better
420 MB HDD
Windows XP/Vista/7