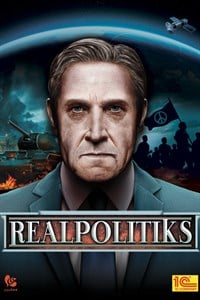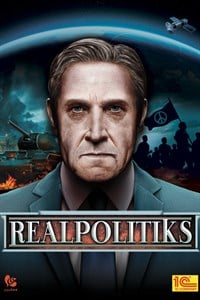 Realpolitiks
A real-time strategy game by Polish studio Jujubee, in which you play as a leader of one of the 21st-century nations and do your best in order for the citizens to prosper.
Realpolitiks
Release Date
Realpolitiks is a real-time strategy game for PC, AND and etc., in which you play as a leader of one of the 21st-century nations and do your best in order to allow the citizens to prosper. The game was developed by Polish studio Jujubee, consisting of former members of such teams as CD Projekt RED, Traveller's Tales and Infinite Dreams. The studio is mostly known for the Flashout arcade game series, the tactical RPG Spellcrafter, and a quasi-documentary adventure game Kursk.
Mechanics
The game's title is derived from the German term "Realpolitik," which means literally "real politics", one that is first and foremost subordinated to the interest of the nation and rejects all moral or ethical aspects. Mechanics-wise, Realpolitiks resembles the popular Europa Universalis series, althought in contrast to the Paradox Interactive's production, Jujubee's game is set in modern times and takes into account the current specifics of politics and reality of the early 21st century. You become a leader of a chosen nation and by participating in global politics and international affairs, you try to ensure the best possible living conditions for your fellow citizens.
The gameplay focuses mostly on managing the country in all the key fields and requires making many strategic and political decisions, which have huge consequences. You have to take care of such things as e.g. internal policy, diplomacy, economics, armed conflicts or espionage. You also need to respond to imporant historical events happening in the world and fictional random events, which the modern world leaders have to face. The game emphasises both the bright and the dark side of power, allowing you to choose your own path of achieving your goals and to decide between doing the right thing and using morally dubious methods.
Technical aspects
The visuals of Realpolitiks for PC, AND and etc. do not differ much from many other grand strategy games, including the above-mentioned Europa Universalis and its multitude of spin-offs. The gameplay takes place mostly on a political world map, making various decisions and browsing the statistics, which show us the results of our choices. Although the gameplay is complicated, thanks to a user-friendly interface it is not only a game for experienced strategy game players, but also for newcomers in the genre.
Game mode: single player
App size:
User score: 9,6 / 10 based on 1829 votes.
Age restrictions Realpolitiks: Good for all ages.
Realpolitiks System requirements
Minimum:
Intel Pentium G3020 3GHz
4 GB RAM
graphic card 1 GB Intel HD 520 or better
1 GB HDD
Windows 7/8/8.1/10
Recommended:
Intel Core i3 3.7 GHz
4 GB RAM
graphic card 1 GB Nvidia GeForce GTX 740 / AMD Radeon R7 250 or better
1 GB HDD
Windows 7/8/8.1/10