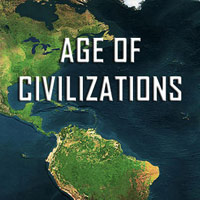 Age of Civilizations
A turn-based strategy game, in which we lead a civilization of our choice to dominate the world. Age of Civilizations is about waging wars, conquering new provinces and defending existing territories, as well as forming alliances with other countries.
Strategy | turn-based | 2D | Polish | war strategy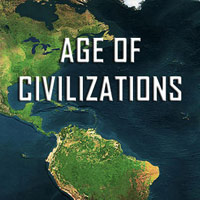 Age of Civilizations is a turn-based strategy, in which the player's task is to gain dominance over the world. The production was developed by an independent Polish developer Lukasz Jakowski.
Mechanics
The turn-based gameplay in Age of Civilizations takes place on the political map of the world. While the Windows Phone mobile version of the title gives us only the Earth divided into three hundred and forty-two provinces, the edition released for Android smartphones and tablets also contains the planet Kepler-22b, consisting of four hundred and four provinces.
We start the game by choosing one of the one hundred and ninety-three civilizations, and then we embark on a difficult road of conquest. To succeed, we increase the potential of the army and participate in wars to conquer new provinces and defend those belonging to us. We can build fortifications that increase provinces' defensive capabilities, watchtowers that expose the fog of war in neighboring sectors or ports that allow ships to be sent to sea. Diplomacy also plays an important role - apart from declaring war, we can enter into alliances with other civilizations or sign non-aggression treaties.
Game modes
Age of Civilizations has a number of scenarios allowing you to play in a selected historical period - you can choose between the contemporary world and maps from the periods of World War I and World War II. In addition, newcomers can play the built-in tutorial before starting the game.
Technical aspects
Age of Civilizations has simple, two-dimensional graphics similar to the first parts of the Europa Universalis and Hearts of Iron series.
Age Rating
age requirements: everyone