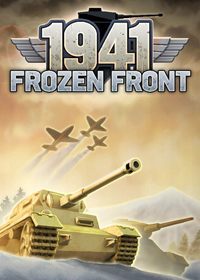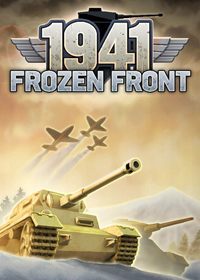 1941 Frozen Front
Turn-based strategy game set during World War II. Players take the side of Germany or the USSR and participate in various missions. In addition to the single player campaign, there is also a multiplayer mode.
1941 Frozen Front
Release Date
1941 Frozen Front is another game from HandyGames, studio known for such productions as 1944 Burning Bridges or Dynamite Fishing - World Games. This time, their work is a strategy game, in which we find ourselves on the fronts of the Second World War, fighting on the side of either the USSR or Germany. The game is distributed in a free-to-play model.
Mechanics
Gameplay in 1941 Frozen Front takes place in turns. In each turn, players control units on a small board covered by hexagonal grid. Our movements and capabilities depend, of course, on the soldiers currently on the map, who are divided into infantry, artillery, tanks and planes. Not all of them are available immediately, as the game introduces them gradually, setting us different goals - from charge on the enemy's trenches, through shooting at his base, to self-defense. Maximum use should be made of our units at all times and we should demonstrate the sense of a real commander.
Game modes
1941 Frozen Front offers single player and multiplayer campaign. In the case of mobile devices it is possible to play on one phone, which we pass on to the other player after the turn is over.
Technical aspects
1941 Frozen Front is a nice two-dimensional strategy game, with well reproduced models of machines and soldiers. In addition, the game boasts realistic sound effects.
Game mode: single / multiplayer Multiplayer mode:
App size:
Age restrictions 1941 Frozen Front: 12+