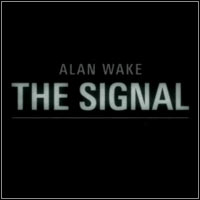 Alan Wake: The Signal
X360
The first DLC pack for the adventure game Alan Wake by Remedy Entertainment. It takes place immediately after the events of the main game. The protagonist, a writer called Alan Wake, find himself trapped in another nightmare, in which he has to face his own subconscious.
This is Alan Wake expansion pack.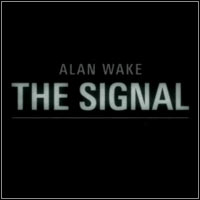 game language: English
game release date for X360:
27July2010
Alan Wake: The Signal for X360 is the first DLC pack for Alan Wake, an action-adventure game in which you, as the title journalist, face a mysterious darkness. The DLC has been developed by Remedy Entertainment, the creators of the core game.
Plot
The plot takes place immediately after the events of the main game: Alan again find himself trapped in a nightmare and wants to get out of it as soon as he can. He has to fight own subconscious by traversing the dreamscape, and is being aided by Thomas Zane, known from the core game.
Mechanics
Fans of the game should feel at home with the gameplay — the DLC features the familiar atmosphere and the darkness-possessed people you need to fight, as well as new collectibles. Unlike in the core game, however, in Alan Wake: The Signal you don't collect manuscript pages and thermoses but alarm clocks instead, which is quite symbolic when it comes to this DLC.
The gameplay mechanics are similar to those known from the main game. You visit grim, shady locations, where various eerie phenomena happen. The darkness takes over not only people but also objects, which are being flung at the protagonist while you have to dodge or destroy them with your flashlight or firearms. The ominous atmosphere of Alan Wake: The Signal is complemented by the well-made graphics, especially the lighting effects.
Eight new achievements worth 250 in total have been included in the DLC, which should make every completionist happy. Some of those achievements only require you to complete the DLC, while others involve finding collectibles and doing special tasks (e.g. defeating certain enemies under a given time). Alan Wake: The Signal takes about 90 minutes to finish.

Game score 8.2 / 10 calculated out of 153 players' votes.
PEGI Rating
System requirements
Microsoft Xbox 360
Uses: Xbox Live