News
video games
01 July 2019, 14:50
Remedy Entertainment Regains Rights to Alan Wake
The publishing rights to the horror game series Alan Wake have returned to its creators - the team at Remedy Entertainment. The information appeared in a report on royalty profits. The previous owner of the franchise was Microsoft.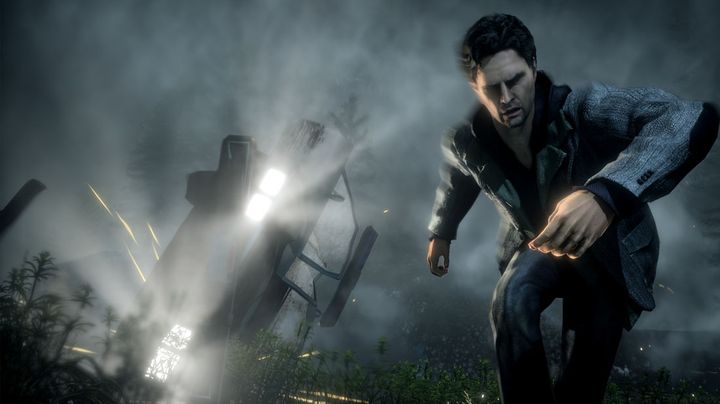 Will Alan Wake's adventure continue?
IN A NUTSHELL:
The publishing rights for the Alan Wake series have returned to Remedy Entertainment;
So far, the brand has been owned by Microsoft.
Remedy Entertainment - developers of the first two parts of the Max Payne series, Quantum Break, the upcoming Control and horror game Alan Wake - have regained publishing rights to the last of the aforementioned franchise (up to this point it was owned by Microsoft). This was mentioned in a short communication on royalties.
"For its first half-year period of 2019, Remedy Entertainment Plc records approximately 2.5 million euros of royalties from previously released games as one-time income. The royalties are paid to Remedy during the second half-year period of 2019. In relation to this, the publishing rights of Alan Wake games are reverted to Remedy," we read.
Alan Wake is an action adventure game in the convention of horror, in which you can see inspiration from the works of Stephen King. In this production we play as the eponymous writer, whose wife disappeared in unexplained circumstances during her vacation in the picturesque town of Bright Falls. The desperate creator tries to find a trace of his second half, but it soon turns out that her disappearance is somehow connected with his last novel, and the charming town hides many secrets.
The game was released in May 2010 as an exclusive title for the Xbox 360 console. Less than two years later, the PC edition and a spin-off, Alan Wake's American Nightmare, which, although rather successful, is characterized by a slightly different convention and mechanics, was also released. Fans have been asking for a continuation for years. Who knows, maybe thanks to the rights returning to Remedy, their requests will finally reach a more fertile ground?