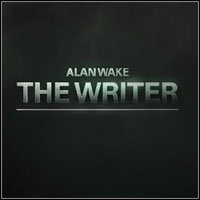 Alan Wake: The Writer
X360
The second DLC pack for the action-adventure horror game by Remedy Entertainment. Alan Wake: The Writer touches upon many plot threads both from the main game and the first DLC, The Signal.
This is Alan Wake expansion pack.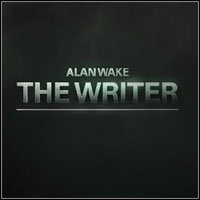 game language: English
game release date for X360:
12October2010
Soon after the release of Alan Wake, Remedy Entertainment announced that they were working on the first DLC, The Signal. The second DLC was revealed rather "accidentally," as its title showed up in the DLC manager menu. Despite the earlier reports, the developers decided to cancel the plan for a third DLC. Alan Wake: The Writer for X360 is therefore the final expansion for the game and it reveals the future plans for the franchise.
Plot
Alan Wake: The Writer touches upon many plot threads from the main game and its first DLC, The Signal. However, while previously the protagonist was trying to understand the eerie reality he'd found himself in and make some sense of it, this time Wake fights the nightmare that's plaguing him. He is again guided by Thomas Zane. In order to take control of his own life and stay sane, Wake has to visit places that are both familiar and unfamiliar to him at the same time, and resist the temptation to succumb to the darkness that's still haunting his mind.
Technical aspects
Compare to the main game and The Signal DLC, The Writer has a much darker atmosphere. By making the setting resemble a nightmare, the creators wanted to portray how far removed from the familiar and safe world Wake is and how dangerous the things lurking inside him are.
The surreal atmosphere and the danger hiding in the shadows is underscored by excellent graphics (specially the amazing lighting effects) and well-matching soundtrack. The final part of The Writer features i.e. the song "The Darkest Star" by Depeche Mode.

Game score 8.0 / 10 calculated out of 96 players' votes.
Expectations before the premiere: 10 / 10 calculated out of 7 players' votes.
Similar games:
PEGI Rating