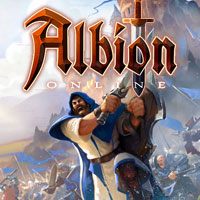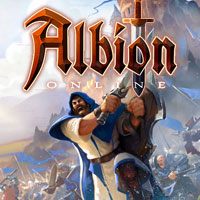 Albion Online
A free-to-play MMORPG set in a fantasy world and a debut project of the German developer Sandbox Interactive. The game's universe is shaped entirely by players' actions, who craft their own tools as well as build settlements and towns.
RPG | fantasy | play for free | PvP | PvE | MMORPG | Isometric view | indie games | MMO
Albion Online is a free-to-play MMORPG with microtransactions. The game was released for PC and popular mobile devices (iOS/Android), offering cross-platform multiplayer. This is the debut title of the German studio Sandbox Interactive.
The game is set in a classic fantasy realm that resembles European Middle Ages with the addition of magic. This is a sandbox MMORPG, which means that most of the in-game events as well as the virtual economy are player-driven. All items and buildings are created by users – this, however, requires specific skills and resources. The most persistent players can even build their own villages and towns. You can also lease production buildings or lands to other players or guilds for an appropriate fee.
Albion Online for PC, AND and iOS employs the free-to-play business model with optional microtransactions, but it is much different than the systems used in other similar games. While the developers do not sell any items, they charge players for making transactions in the game's virtual store, which serves as a central bank and where the users can exchange currency and goods. The only way to obtain items and resources is to find them, produce them yourself or buy from other players. The virtual economy is enriched by an elaborate building system, letting you raise houses, factories, and stores.
Another core feature of Albion Online's sandbox structure is the player versus player (PvP) combat. The game's world is divided into over 800 territories that can be conquered by player guilds yielding them extra resources as well as silver. Having a territory of your own is also necessary to set up a village. At the same time, each domain is protected by a magic field that prevents it from being raided while the owner is offline. A battle cannot start before a formal declaration of war is issued and both sides are logged in.
Battles are waged in real-time and employ hack-n-slash mechanics. Apart from battling with players you can also fight against monsters. For instance, at night your villages are often attacked by demons, so you have to protect them. What makes gear even more valuable, is the fact that when a player dies all things he carried remain at the body, free for anyone to pick up. Fortunately, in some zones the time for safe recovery of your gear is slightly prolonged, but in the most challenging areas you must be prepared to loose all your possessions.
Last updated on 12 July 2017
Game mode: massive online multiplayer Multiplayer mode: Internet
User score: 7,2 / 10 based on 244 votes.
Pre-release expectations: 8.7 / 10 based on 366 votes.
Age restrictions Albion Online: 12+
Albion Online System requirements
Minimum:
Intel Core 2 Duo 2.0 GHz
4 GB RAM
graphic card 512 MB GeForce 8800 or better
2 GB HDD
Windows 7/8/10
Recommended:
Intel Core i3
8 GB RAM
graphic card 1 GB GeForce GTX 560 or better
2 GB HDD
Windows 10
Additional information:
Internet connection is required
Additional information:
Internet connection is required