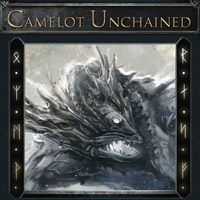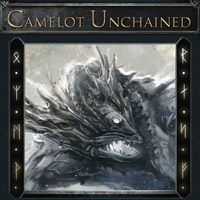 Camelot Unchained
PC
Camelot Unchained is a sandbox MMORPG that takes place in a mythical version of medieval Europe. The gameplay is focused on PvP mode, in which three factions are fighting endless wars for control over lands and resources.
RPG | TPP | fantasy | PvP | MMORPG | sandbox | Arthurian Legends | crowdfunding | MMO
developer: City State Entertainment publisher: City State Entertainment Official website

game language: English
Camelot Unchained is a MMORPG game developed by City State Entertainment. The production features a subscription-based model and focuses on PvP skirmishes. The game was designed as a spiritual successor to Dark Age of Camelot; in fact, some of the original developers of this classic were also working on Camelot Unchained.
The action takes place in a fantasy world, a mythical version of medieval Europe. Just like its archetype, the game focuses on Realm versus Realm battles (so–called global PvP). There are three playable factions for the player to choose from – the Arthurians, the Vikings and the Irish tribe of Tuatha Dé Danann.
Upon starting Camelot Unchained, you must create your hero and then release him into the world to search for adventure. The game lacks a PvE mode, which means there are no quests focusing on the plot, where you face enemies controlled by the AI; the only AI opponents you will meet can be found in the tutorials of the game. The developers have fully committed to the PvP aspect of the production, which features wars between the previously mentioned factions. The RvR gameplay is not limited to just battles. It also affects most of the mechanics in Camelot Unchained, such as the virtual economy and the real estate which belongs to the players. To sum up, the PvP engagements and their results impact the entire geopolitical situation of the virtual world.
The game features a real-time combat system and the outcomes of the battles are decided not only by the skills of heroes, but also by the player's ability to use them effectively. Camelot Unchained offers various combinations of classes, factions and armaments, allowing you to develop your hero in a way most suited to your playstyle. You will also be able to create custom equipment for your character, using the game's varied crafting system.
Game mode: massive online multiplayer Multiplayer mode: Internet
Expectations: 6.9 / 10 based on 24 votes.
Age restrictions Camelot Unchained: 16+