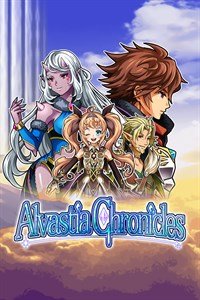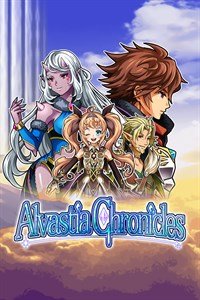 Alvastia Chronicles
The jRPG, in which we are primarily involved in traversing the world and looking for allies to fight the forces of darkness. The audiovisual side of Alvastia Chronicles has been maintained in the style of the first installments of the Final Fantasy series.
Alvastia Chronicles
Release Date
Alvastia Chronicles is a jRPG inspired by the classics of the genre, leading the first installments of the Final Fantasy series from the era of 8 and 16 bits. The game was developed by independent studio Exe Create.
Plot
Alvastia Chronicles takes us on a journey to the land of Alvastia. The main characters of the game are Elmia, a young priestess, and her brother Alan, a warrior who takes care of his sister's safety. The parents of the protagonists died at the hands of evil minions led by the demon lord known as Valhyt. Heroes swore vengeance, and the fate of the whole land depends on the success of their mission, which gradually succumbs under the pressure of monsters from hell.
Mechanics
In Alvastia Chronicles, the action was shown from the top-down perspective. As the game progresses, we travel through a vast world in search of allies who will join Alan and Elmia to fight side by side with them for peace in Alvastia. Among more than a hundred such characters we will find not only people, but also representatives of fantastic races, such as elves, ogres or beings called anima. Over time, we form a team of up to thirteen members who travel around the world and carry out tasks commissioned by its inhabitants and face hordes of monsters.
The battles take place in turn-based mode, during which the key to success is first of all the skilful use of the abilities of individual characters. We are talking about their individual skills as well as special team abilities requiring close cooperation of the characters. In addition, Alvastia defenders begin to bond with each other over time, giving them an extra edge on the battlefield. Those who do not participate directly in the fight can still support their comrades from behind the scenes.
As we progress, heroes gain experience points and advance to the next levels, which translates into the ability to face increasing threats. In addition, their combat potential is increased by acquiring better and better equipment and by modifying the equipment they already have.
Technical aspects
Alvastia Chronicles has pixelart graphics in an 8 bit style. A chiptune soundtrack completes the retro style.
Game mode: single player
Age restrictions Alvastia Chronicles: Good for all ages.
Alvastia Chronicles System requirements
Minimum:
Intel Core i3
4 GB RAM
graphic card 2 GB GeForce GTX 660 or better
670 MB HDD
Windows 7