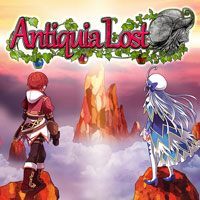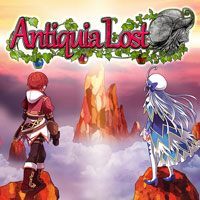 Antiquia Lost
Antiquia Lost is a fully two-dimensional, old-school jRPG game, combining the exploration of a large, fantastic world with turn-based fights in which a team of four characters takes part.
RPG | fantasy | turn-based | 2D | indie games | jRPG
Antiquia Lost
Release Date
Antiquia Lost is a title belonging to the jRPG genre. The game was developed by Exe-Create studio and refers to such classics as Final Fantasy, Grandia or the Chrono Trigger series, but the creators decided to introduce a few of their own solutions to the proven formula. The game is set in a fantasy world full of unusual monsters and heroes.
Story
The main character of the game Antiquia Lost is Bain - a young man living in the village of Crysta. One day, a girl named Lunaria ho lives nearby asks him to accompany her on a journey to the capital of Fai. When, after a journey full of surprises, the two heroes end up in the city, distrustful guards greet them at the gate. Soon afterwards it turns out that in mysterious circumstances high-ranking people disappear in the world. Someone seems to be provoking a conflict between the three races who have been living in peace for years....
Mechanics
Gameplay in Antiquia Lost consists of two components. The first is the exploration of the two-dimensional environment: talking to NPCs, performing side tasks, finding objects and exploring the main plot. The creators decided to use an unusual solution in this layer of the game - our party can be led by different characters and depending on who is at the forefront, we gain access to different skills. For example, one hero can cope well with squeezing into tight spaces, while another can destroy the stones blocking the passage.
The second element of the game are battles, implemented in a turn-based system. During combat, we control a party of four heroes. Just like in classic jRPG titles, characters in Antiquia Lost have no movement capabilities - they stand in front of the enemies, and we can only choose the type of attack and its target. The creators also decided to use a mechanic know from one their previous games, i.e. Revenant Saga - upgrading and modifying equipment.
As is usually the case in games belonging to the RPG genre, victorious fights yield us experience points, which we can use to strengthen our heroes. A characteristic feature of Antiquia Lost, however, is an unusual model of progression of one of the characters - Lunaria. Unlike all other heroes, the girl does not gain levels in a normal way. Instead, she can eat up the precious stones she finds after combat and in the game world, thus unlocking new skills.
Technical aspects
Antiquia Lost features 2D visuals and refers to old, 16-bit productions. Monster and character designs feature manga style, typical for many Asian games.
Game mode: single player
Age restrictions Antiquia Lost: 12+
Antiquia Lost System requirements
Minimum:
Intel Core 2 Duo
4 GB RAM
graphic card 2 GB GeForce GTX 560 or better
544 MB HDD
Windows 7