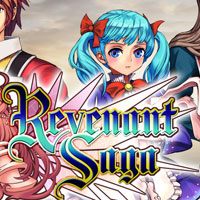 Revenant Saga
Revenant Saga is an old-school jRPG game, combining the exploration of the two-dimensional world with three-dimensional turn-based clashes in which a team of four characters takes part.
RPG | fantasy | turn-based | indie games | jRPG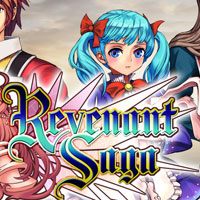 Released on AND, PC, etc. Reventant Saga is a title belonging to the jRPG genre. Game model created by Exe-Create studio refers to such classics as Chrono Trigger, Xenogears or Final Fantasy series. The game is set in a fantastic world, characterized by a gloomy atmosphere, and the story presented in it touches on serious topics, such as revenge or pain resulting from loss.
Story
The player takes on the role of Albert, a young man who, in order to save his loved ones, decides to take part in Dr Moreau's dangerous experiment. As a result, he is transformed into an immortal creature - the title Revenant - and learns that he has a deadly demon inside him. He decides to embark on a journey to find Dr. Moreau and take revenge for his fate.
Mechanics
Revenant Saga is based on two basic elements. The first is to explore the two-dimensional world - including talking to the characters you meet, performing smaller and larger side tasks, and developing the main plot related to Albert's history.
The second element is the clashes, played in full 3D in turn-based system, during which we control the whole team. As befits a game modelled on old jRPG titles, characters are unable to move around during clashes and stand in front of enemies - we can only choose the type of attack and its target. Mechanics characteristic of Revenant Saga It is possible for our heroes to take special forms that change their appearance and statistics and give them access to different skills.
For victories we receive experience points, which increase the level of our characters. During the adventure we also gain equipment, including weapons - the latter can be amplified and adjusted to your own style of play.
Technical issues
In exploration mode, Revenant Saga's two-dimensional graphics on AND, PC, etc. evoke associations with old 16-bit jRPG games - the world is very colorful and the character designs are clearly manga stylistics. While fighting, we move to a fully three-dimensional, but usually simple and devoid of details environment.
Please let us know if you have any comments or suggestions regarding this description.
Similar games:
Age Rating
age requirements: 12+
System requirements
PC / Windows
Minimum: Intel Core i3, 4 GB RAM, graphic card 1 GB GeForce GTX 460 or better, 339 MB HDD, Windows 7
Android OS
Apple iOS