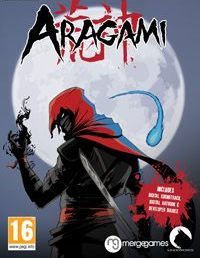 Aragami
A representative of the third-person stealth game genre, created by the independent studio of Lince Works. The main character of the production is the titular Aragami - an assassin who has risen from the dead and has been endowed with supernatural abilities.
Action | TPP | fantasy | Stealth | ninja | indie games | action adventure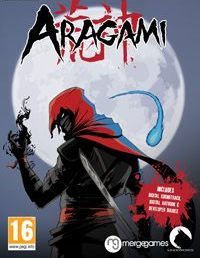 Aragami for the PC, PS4 and XONE is a third-person stealth game developed by the Spanish Lince Works studio.
Plot
The players step into the shoes of the titular Aragami – an undead assassin with supernatural abilities. He has been resurrected by a girl named Yamiko, who desperately needs his aid in order to escape the impenetrable fortress of Kyuryu. Given time we will discover the past of our protagonist and learn what really connects him and the mysterious Yamiko.
Mechanics
The developers of Aragami for the PC, PS4 and XONE have drawn inspiration from older stealth games, such as Tenchu, but also from a few newer titles, like Mark of the Ninja and Dishonored. The missions take place in open locations, which offer multiple ways of approaching our task. As with every proper stealth title, the gist of the game is to remain undetected. However, in this case we are almost literally the masters of shadow – due to the supernatural abilities our hero can almost completely control them. Aragami can engulf a certain area in shadow and then teleport into it. The darkness can also help us with hiding the bodies of our foes. Our hero can also create shady clones or even miniature black holes, which suck in all nearby enemies. Despite his unique abilities Aragami does not handle direct engagements very well, especially with a large number of hostiles, which makes the gameplay more demanding and punishes us for being careless - carelessness is the most frequent cause of our hero's death.
Technical aspects
One of the aspects that distinguishes Aragami for the PC, PS4 and XONE from other stealth games are the cartoony but also quite grim visuals. The interesting design of the main protagonist himself is definitely noteworthy – the hero is entirely black, however, he wears a cloak which changes colour depending on how well hidden he is. While developing the production the creators have drawn inspiration from East Asian culture, as well as from two renowned titles – Okami and Journey.
PEGI Rating
System requirements
PC / Windows
Minimum: Intel Core i5, 8 GB RAM, graphic card 2 GB GeForce GTX 660 / Radeon HD 7870 or better, 8 GB HDD, Windows 7/8.1/10 64-bit