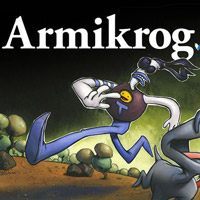 Armikrog is the spiritual successor to the renowned adventure game – The Neverhood – which has been released back in 1996. Doug TenNapel is responsible for the creation of the title, as he has managed to bring back together most of the team, which was previously responsible for such titles as Earthworm Jim or the previously mentioned The Neverhood.
In the game itself we step into the shoes of a space adventurer by the name of Tommynaut, who is travelling the universe along with his companion – Beak-Beak the dog. The ship of our adventurers becomes damaged and crashes on an unknown planet, where our heroes are imprisoned in the stronghold of Armikrog.
Just like in the case of the legendary The Neverhood all of the characters and locations in Armikrog are made out of plasticine and animated in stop-motion. Despite the technological advancements in animation, using stop-motion is still an extremely time-consuming task that requires a lot of effort, which is also why the developers had to hire an entire team of puppet-makers, animators and sculptors.
The game has been created using the Unity graphics engine and is classified as a traditional point-and-click adventure game, as a worthy successor of the legend it possesses all the attributes of TenNapel's unique style, such as quirky and friendly characters, completely original worlds and locations, an engaging storyline and brilliant humor. The soundtrack for Armikrog was prepared by Terry S. Taylor, who has been frequently awarded for the music he made for The Neverhood.
Similar games:

The Inner World: The Last Wind Monk
Age Rating
age requirements: everyone
System requirements
Minimum:
Intel Pentium IV 2.0 GHz/AMD Athlon II 2.0 GHz
2 GB RAM
2 GB HDD
Windows XP(SP3)