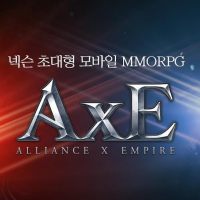 AxE: Alliance vs Empire
MMORPG prepared for mobile platforms and PC. Production offers a dynamic combat system and a sizable fantasy world. Nexon is responsible for the creation of this title.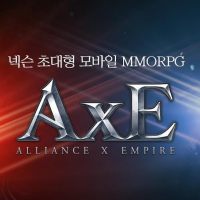 Game mode: massive online multiplayer
Multiplayer mode: Internet
AxE: Alliance vs Empire is a MMORPG dedicated to mobile devices with iOS and Android systems. The production offers high quality graphics, a large world and the opportunity to take part in big PvP battles (Player vs Player). Nexon is responsible for the creation and release of this title (known from the Maple Story, Hyper Universe, Dungeon Fighter Online, Vindictus series).
Plot
A long time ago, two powerful gods fought for control over the world. Their conflict lasted for a very long time, but none of the rivals was able to gain an advantage over their opponent. Finally, they left, sealing themselves in magical prisons. There was peace in the land, but it didn't last long. The servants of the deities divided into two factions - the Galanos Alliance and the Darkhaan Empire - and then jumped to their throats, starting a new war.
Mechanics
AxE: Alliance vs Empire is a MMORPG in which the action is observed from a third person perspective (TPP). We start the game with the creation of a character. Each of the two factions has access to slightly different classes (for example, in the case of the Alliance we can play Archer or Sword Master, while the Empire has Mages and Valkyries).
The real game is to explore the location (the game world consists of several dozen different maps), perform tasks and fight monsters. As we progress, we also gain new subjects and experience that allows us to develop character skills. The combat system of this production is arcade - players perform attacks by touching the appropriate icons on the screen, all the time moving around and avoiding the blows brought out by the enemy.
In Nexon's production, cooperation between players is also important. Here you will find group content of PvE (raids, with powerful opponents, whose defeat requires cooperation and appropriate tactics) and a number of PvP modes (both smaller - e.g. 4 vs. 4, as well as much larger, resembling real battles, in which up to 150 people can take part). Participants of the game can also join in the guild.
Game modes
In AxE: Alliance vs Empire we can only play with others. The basis of the gameplay is a mass, web-based multiplayer mode.
Technical aspects
AxE: Alliance vs Empire three-dimensional graphics is really high on the horizon - at least compared to many other mobile platform productions. Both detailed character models, nicely designed world and spectacular animations of individual attacks make a great impression. Graphics is maintained in a quite typical, fantastic style, but you can see some characteristics of Asian games (visible mainly in character designs). The party is accompanied by a catchy, epic soundtrack.
Similar games:
Age Rating
age requirements: 12+
System requirements
Apple iOS
Additional information (iOS): Internet connection is required.
Android OS
Additional information (AND): Internet connection is required.