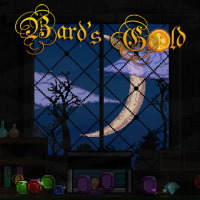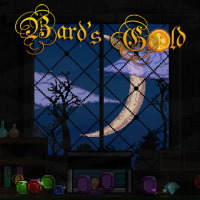 Bard's Gold
Developed by Pixel Lantern, an independent studio from Germany, a 2D platformer with roguelike elements. The player takes control of the titular bard whose gold is stolen by a sly goblin. In order to get the gold back, the bard sets off on a dangerous journey.
Arcade | platform | roguelike | 2D | indie games
Bardís Gold published on PS4, PC and etc. is a difficult 2D rogue-like platformer with old-school graphics. The title is developed by the independent Pixel Lantern studio from Germany, established by a married couple - Erdem and Jenny Sen. They decided to create their own productions out of love for classic platformers.
Plot
In Bardís Gold, the player assumes the role of the titular bard who gets his gold stolen by a sly goblin. Disregarding his own safety, the protagonist decides to give chase to the filthy creature and travel through many dangerous and mysterious worlds filled with threats.
Mechanics
Mechanics draw on classic, 2D platformers from Amiga computers and 16-bit consoles, which were extremely popular at the beginning of the 1990s. Among the major inspirations the authors mention there are such titles as Rainbow Island, Rick Dangerous, and Alex Kidd. As this is a true representative of the genre, during gameplay you will travel through over 100 levels, avoid various traps, and evade enemiesí gunfire.
Bardís Goldís pace is slower than that in modern platformers, but the difficulty level truly poses a challenge. The hero dies from a single shot and, to make things harder (especially at the beginning), there is no tutorial, so you have to crack the elements of mechanics bit by bit, just on your own. You cannot learn levels by heart, as they are partly generated procedurally. However, the hero has special skills that can help Ė you gain them by finding skill books. Moreover, your equipment and skills remain with you even if you die, so each death makes you stronger.
Technical aspects
Published on PS4, PC and etc., Bardís Gold is created with the use of the popular tool called Game Maker. As the title draws inspiration from classic productions, it utilises characteristic, pixelled graphics.
Game mode: single player
PEGI rating Bard's Gold
Bard's Gold System requirements
Minimum:
Intel Core 2 Duo 1.6 GHz
512 MB RAM
graphic card 256 MB
250 MB HDD
Windows XP/Vista/7/8/10