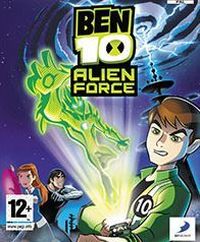 Ben 10: Alien Force The Game
A simple arcade game based on the popular animated series. This time the title Ben has to find his grandfather kidnapped by aliens and save other inhabitants of his planet.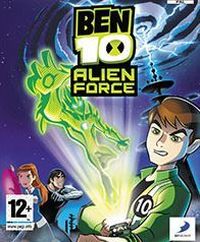 It's been five years after Ben put away the DNA-scrambling Omnitrix, but now Grandpa Max has gone missing and the planet Earth is in danger. Become the hero and transform into eight different playable characters, including cousin Gwen, enemy-turned-ally Kevin and five of Ben's brand new alien forms to utilize their all-new super powers and defeat the intergalactic HighBreed invaders!
• Play the only videogame that allows you to command members of the ALIEN FORCE team; investigate never-before-seen locations, enemies and characters, and explore favorite places from the best show episodes.
• Take control of Ben and five of his new alien forms: Swampfire, Humungousaur, Jet Ray, Big Chill and Spidermonkey. Manipulate fire, grow more than 60 feet tall, fly at mach speed, and much more!
• Harness Gwen's powers to create energy shields and use Kevin's ability to absorb materials to create impenetrable body armor.
• Play on-the-go! Explore action-packed levels in arcade-style gameplay as you clash with more than 20 types of enemies and create unlimited attack chaining with the streamlined combo system.
PEGI Rating
System requirements
Sony PlayStation 2
Uses: memory card 8MB