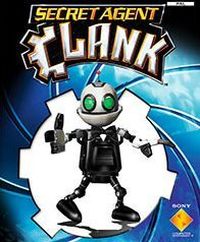 Secret Agent Clank
Secret Agent Clank is an arcade 3D platformer with the hero of the Ratchet & Clank series in the title role. A small robot sets out to rescue his friend, unjustly accused of crimes he did not commit.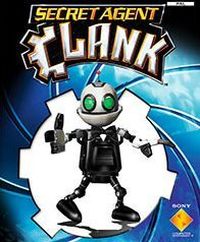 Join the coolest secret agent in the galaxy in an undercover espionage adventure.
For the first time in the Ratchet & Clank series, our diminutive robotic hero Clank takes the lead - starring in his own hilarious game as the world's greatest undercover agent.
As Clank, you're hot on the trail of clues that will prove the innocence of Ratchet, who is jailed for a crime he didn't commit. With a super spy's collection of guns, gadgets and gizmos at your disposal can you free your best pal?
Unleash Clank's cutting edge array of weapons and gadgets, such as Cufflink Bombs, Tie-a-Rangs, Spy Sunglasses and the ever helpful Holo-Disguise Monocle
Launch into a variety of gameplay styles, from all-out action to cunning stealth and brain-busting puzzle solving
Drive state-of-the-art super spy vehicles including speedboats, snowboards and sports cars
Journey to space resorts, maximum-security prisons, intergalactic casinos and beyond
Similar games:
PEGI Rating
System requirements