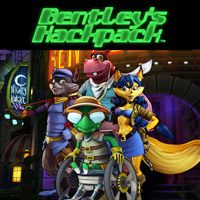 Bentley's Hackpack
A set of arcade and logic mini-games associated with the fourth installment of the Sly series platform and skeleton. In the course of the game players try in several different ways to make a hacker's break-in to a heavily defended computer system.
Arcade | logical elements | cross-platform | PlayStation exclusive titles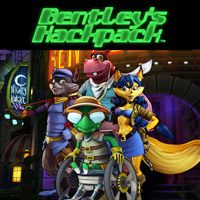 When he's not planning his next heist or tracking criminals across time, Sly Cooper likes to hang out with his pals in Bentley's arcade. As well as being a gadget guru and master hacker, trusty sidekick Bentley is also a whizz at designing videogames – and you cantry your hand at three of his creations with Bentley's Hackpack™.
Features
• Buy the full game of Bentley's Hackpack™ to blast your way through 60 levels in total, discover loads of collectibles and even unlock a Special Arcade.
Mini-Games
• Spark Runner: navigate an electric spark through each course, collecting pickups as you go.
• Alter Ego: fly through maze-like stages and let rip in this classic side-scrolling shooter.
• System Cracker: collect items and destroy enemies as you steer your tank to each docking gate.
Similar games:
PEGI Rating